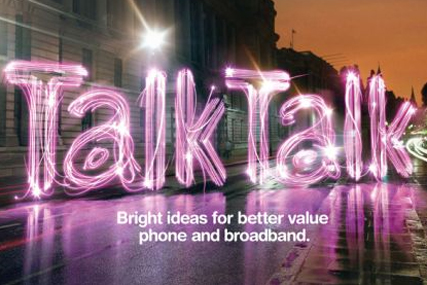 Andrew Heaney, executive director of strategy and regulation for TalkTalk, said it "will continue to battle against these oppressive proposals".
Despite considerable opposition, the Digital Economy Bill was given royal assent this morning and became law after completing a fast track process, called the wash-up, which allows outstanding legislation to become law quickly before Parliament dissolves after an election is called.
On TalkTalk's blog Heaney said his concerns included the fact the law places "the responsibility on customers to protect their home networks from hacking at a collective cost of hundreds of millions of pounds a year, the presumption that they are guilty unless they can prove themselves innocent and, as in China, the potential for legitimate search engines and websites to be blocked."
A spokesman from Virgin Media said while it remains committed to responsibly tackling online piracy, "any legislative measures need to work alongside innovative, new commercial solutions if they are to truly tackle the issue and have an impact on consumer behaviour".
The Government has also been criticised for scrapping the £6-a-year broadband tax on fixed telephone lines which it intended to use to fund the universal rollout of broadband.
Mark Henshaw, head of media and entertainment at chartered accountants Grant Thornton, said: "The Government pledged to tackle the widening quality gap in broadband provision. It will be interesting to see how this will be funded now the landline tax has been dropped from the Finance Bill."
One of the most contested aspects of the bill was the provision for the courts to be able to cut off the access of internet users who are suspected of repeatedly sharing copyrighted content illegally.
Heaney said TalkTalk is the only major ISP to have taken the stance that "unless we are served with a court order we will never surrender a customer's details to rightsholders".
However, the need for a court to order the disclosure of customer's details is enshrined in the Data Protection Act and no ISP can hand over that information without court instruction, known as a Norwich Pharmacal Order.
It is understood that other ISPs, including Virgin Media, have contested court orders in the past.
When TalkTalk was approached by Media Week to clarify what they meant by "We are the only major ISP to have taken this stance", a spokesman said "TalkTalk is the only ISP to make a public comment not to disclose".