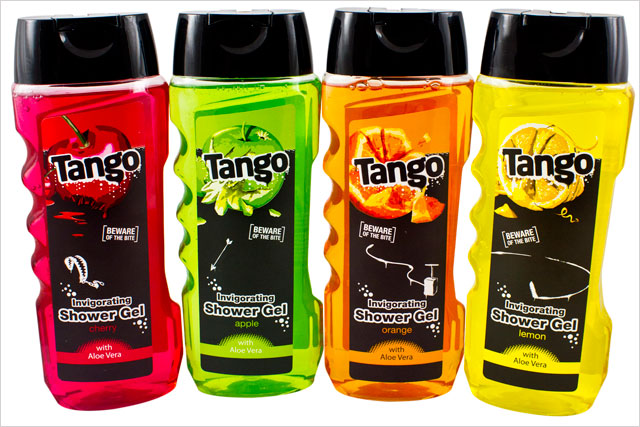 Britvic has struck a licensing deal with 151 Products, the manufacturer and supplier of personal care and household products, to produce a line of shower gels in Tango's range of flavours: orange, apple, cherry and lemon.
The shower gels are available in 400ml packs and will sell for £1.49. The range will bear the strapline, "Beware of the bite".
Richard Shonn, managing director of 151 Products, said the company has "encapsulated" Tango's core values in the new range to create a synergy between the soft-drink and the product extension, calling it an "irreverent brand with a cheeky personality".
He said: "This will hopefully resonate with consumers and build strong brand association with the product based on previous purchasing power and customer loyalty."
There are currently no plans for marketing activity to support the new products.
Britvic, whose merger with Irn-Bru owner AG Barr is expected to complete in February, created a new "nitro-fuelled" Tango product last summer, called Turbo Tango.
Follow @loullamae_es