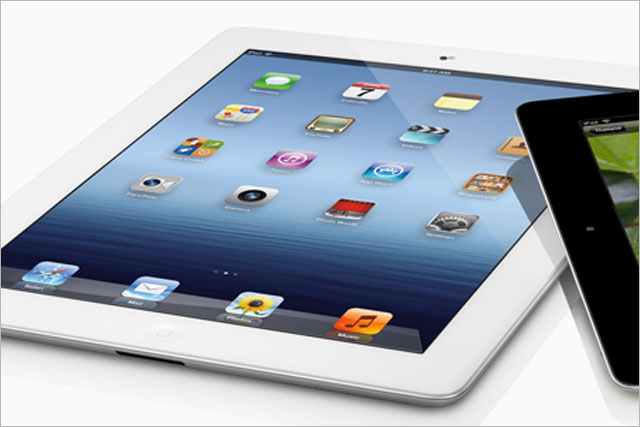 Apple's iPad has set the standard for the tablet market, with its latest version raising the bar even higher.
Latest insight from Kantar Media's Premier TGI survey, of the most upmarket and affluent British adults, reveals 9% of such consumers own a tablet.
Such a potent mix of affluence and early adoption makes these consumers extremely attractive to marketers.
Indeed, insight from Premier TGI reveals that upmarket tablet users are real technophiles generally, being over three times more likely than the average upmarket adult to own whatever happen to be the latest gadgets.
They are also significantly more likely to consider themselves experts when it comes to new technology.
As far as splashing the cash is concerned, upmarket tablet users are a spontaneous and materialistic bunch, being 79% more likely than other upmarket adults to spend money without thinking.
This is backed up by the amount they spend on a range of products and pastimes relative to the average upmarket adult - £50 on average per month on clothes compared to £38, £26 on skincare compared to £15 and £24 on spectator sports events vs £14.
This kind of heightened spending across so broad a spectrum is music to the ears of many a marketer.
Being keen on all things gadget related, it is perhaps to be expected that a quarter of upmarket tablet users own at least two mobile phones, with an average monthly mobile spend significantly higher than other upmarket adults (£28 vs £19).
They also like to keep up with the latest mobile models and are around three-quarters more likely to switch mobiles every 12 months.
Demonstrating Apple's dominance of the tech world, when it comes to upmarket tablet users' brand of phone they are almost three times as likely to have an Apple iPhone.
In fact, demonstrating the power of Apple and loyalty to the brand, 37% of those with an Apple iPad also own an iPhone.
These 'Appleites' are even more lucrative for marketers to tap into, spending an average of £42 per month on their mobile phone.
In terms of the most effective means of reaching upmarket tablet users, Premier TGI reveals they are well over twice as likely as the average upmarket adult to be willing to pay to access content on newspaper and magazine websites.
They are also 55% more likely to be influenced by comments and reviews posted online by other internet users.
This is not to say that online is the only way to reach this group, they are also 54% more likely than the average to have their opinion of a brand changed by direct mail.
In addition, they are frequent cinema-goers, at 69% more likely to go at least once a month.
Kantar Media