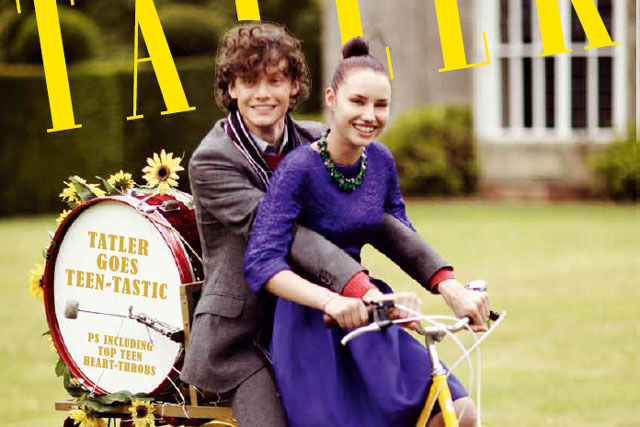 The new supplement carries ads from Cartier, Chanel, Mulberry, Harrods Perfumery Hall, Crème de la Mer, Ugg, Lancome, Pandora and Marc Jacobs fragrance Dot among others.
According to Condé Nast, the supplement is an extension of the territory already owned by Tatler, which is its "authority in the field of education" as represented by the Tatler Schools Guide (accompanying the August issue, featuring the top prep and public schools in the UK).

The cover features the winners of the search for the face of Teen Tatler, Savannah Stone and Michael Woods.
Judges for this competition included Sarah Doukas (the founder of model agency Storm), and designer Mark Fast, who whittled the entries down to nine finalists, all of whom feature in the 'Running Riot' fashion shoot, which is written by, photographed by and starring teens.

Other editorial includes the Tatler guide to the coolest universities.
In addition, Sam Leith examines the complexities of dealing with peer pressure.
Tatler recently released a special edition to celebrate the Queens Diamond Jubilee.