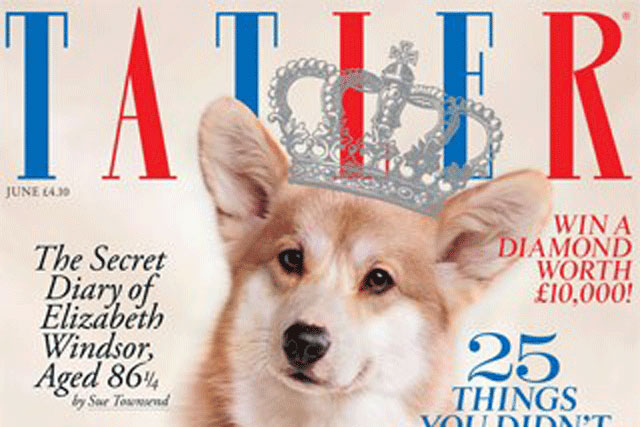 This month's issue of Tatler includes augmented reality content which, when combined with the Zappar App, will provide the reader with additional exclusive content.
It will enable users to extract visuals from the magazine, to dress like The Queen, or picture their friends wearing the Crown Jewels, and then share the images via social networking sites including Facebook and Twitter.
The cover will also include an exclusive augmented reality corgi which comes to life with Zappar.
Kate Reardon, editor of Tatler, said: "Not only can you try on the Crown Jewels, but our regal corgi cover star comes to life. How thrilling is that?"
Caspar Thykier, managing director of Zappar, said that Zappar was thrilled to be working on "such fun and innovative content for the magazine to celebrate this milestone in British royal history."
He added: "At Zappar, we are always looking for new ways to showcase the exciting possibilities that augmented reality can bring to the marketplace, and it has been a real privilege to work with Tatler on this ground-breaking project."
The Zappar App is available free from iTunes or the Android Market Place.
Zappar was launched in 2011 and founded by Kirk Ewing, Connell Gauld, Simon Taylor and Caspar Thykier.
Recent Audit Bureau of Circulations (ABC) figures for the last six months of December showed Tatler's circulation to be 88,020.
Follow Nick Batten on Twitter @NickBatten2