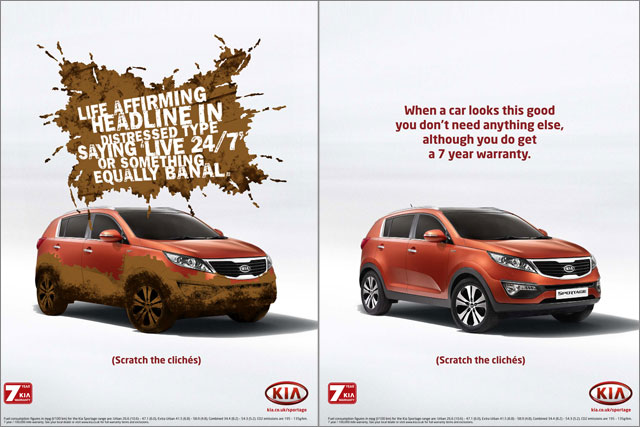 The campaign launched on Saturday with what TMG claims to be a media first on the back cover of a magazine – a scratchable advertisement with a layer of mud-like latex applied, which readers scratch away to reveal the new Kia car model.
The overall deal, understood to be worth a six-figure sum, includes six features under the headline "Finding the real...", written by Telegraph journalists and celebrities including James Caan and Alex James, who will travel across the UK visiting different British regions.
The advertorial content will run until 14 April to drive readers through to a range of weekly competitions and video content on the online hub, which will be live from 10 March to 22 June.
Matt Cory, director of TMG's creative solutions team Create, said: "We are excited to have partnered with Kia for this consumer campaign, refreshing the public's opinion of the brand and using The Telegraph's expertise to do this in new and innovative ways.
"The 'scratchable' latex advert complements the content and theme of the campaign, shaking off old perceptions and introducing a new way of thinking."
Amy King, head of press at MPG Media Contacts, who brokered the deal, said the partnership offers innovation and an experience that "we know readers will benefit from".
Lawrence Hamilton, general manager of marketing communications, Kia Motors said the partnership with the Telegraph allows the brand to "tell a deeper story about the outstanding range of stylish and high quality vehicles we offer customers."
The latex ad was designed and developed by Innocean Worldwide UK/D&G.
Wired magazine rolled out a "scratch off" cover for its June 2010 issue. The Conde Nast title challenged its readers to resist scratching off the ink on the cover as part of a "trust experiment".