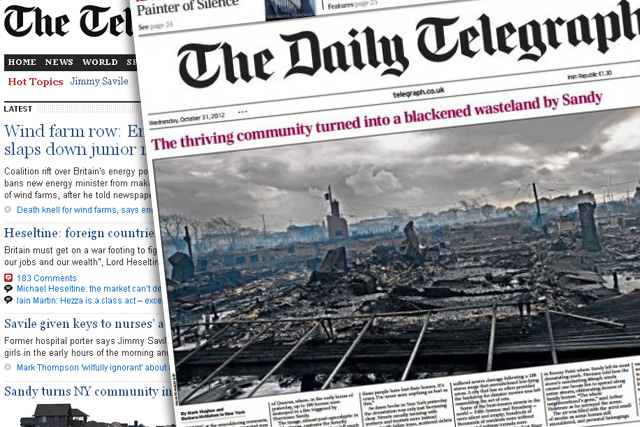 The metered paywall strategy is being introduced today and is similar to that of the New York Times and The Wall Street Journal.
International readers will now be limited to 20 free articles per month before they are charged. TMG is introducing two subscription packages.
For £1.99, international users can access Telegraph.co.uk and its mobile offering. For £9.99, users can subscribe to the full digital package, which includes access to The Daily Telegraph and Sunday Telegraph.
TMG stated it had no plans to introduce the any payment system to its UK users. TMG has more than 50 million visitors to its website a month, and more than two thirds come from overseas.
Telegraph.co.uk is the third most visited UK national newspaper website, behind guardian.co.uk and market leading Mail Online, according to Audit Bureau of Circulations (ABCs) figures.
Edward Roussel, executive director, digital at TMG, said: "There is a growing global demand for first-class journalism. The Telegraph already has a strong subscriber base of loyal readers in the UK. Our subscription model is now being extended globally."
The move by TMG has been nearly two years in development. Media Week sister title Marketing magazine revealed in February 2011 that TMG was mulling introducing a metered website.
Follow @johnreynolds10