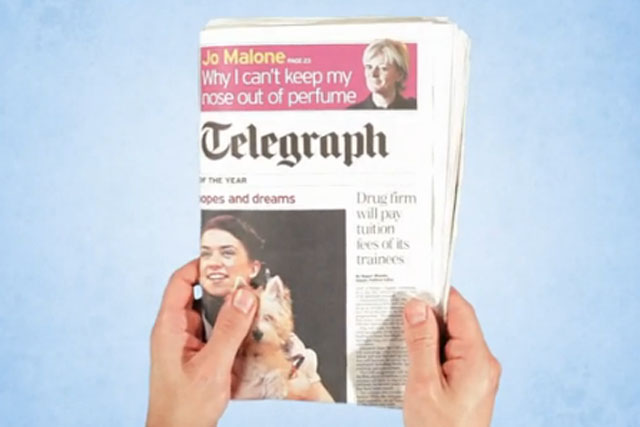 The reclusive 77-year-old twin Barclay brothers, who also own the Ritz hotel in London and the Littlewoods mail order business, have amassed a £2.25bn fortune and top this year's media powerbrokers list, to be published this weekend.
Northern and Shell and Channel 5 owner, Richard Desmond, is ranked as the second wealthiest media mogul, with estimated wealth of a cool one billion pounds.
However, notably absent from the top tiers are both Alexander and Evgeny Lebedev, owners of The Independent and the London Evening Standard.
A spokesperson for The Rich List explained it is not an exact science. Those in the rankings are either known to have been born in the UK, lived in the UK for a significant period of time or have made their wealth in the UK.
WPP boss Sir Martin Sorrell, 67, is identified as Britain's wealthiest advertising mogul with a fortune of £174m, up from £148m last year. Sorrell, who has built WPP into the world's largest marketing services group, has a stake in the company worth £156m.
This year's list follows reports Sorrell saw his £1m annual salary rise by approximately 25% in the last year.
Neil Hutchinson, aged 34, who founded the London-based online advertising business TrafficBroker, now Forward, has seen his fortune more than double in the past year from £59m to £123m.
London-based Cristina Stenbeck, 34, who was born and raised in New York, is the wealthiest woman among Britain's richest publishers, with a £369m fortune.
Stenbeck became steward of the family's interests at the Swedish-based Investment AB Kinnevik media and telecoms group after the sudden death of her father in 2002. The company is best known for its stable of Metro free newspapers, which does not include Metro UK.
The 24th annual Sunday Times Rich List has been Compiled by Philip Beresford and edited by Ian Coxon. It will be published as a 104-page magazine, featuring profiles the 1,000 richest people and families in the UK and the 250 wealthiest in the Ireland.
Follow Arif Durrani on Twitter @DurraniMix
The Sunday Times Rich List 2012: The richest in publishing and advertising
Rank
Name
2012 wealth
2011 wealth
1
Sir David and Sir Frederick Barclay
£2,250m
£2,200m
2
Richard Desmond
£1,000m
£950m
3
Viscount Rothermere and family
£760m
£730m
4
The Thomson family
£700m
£660m
5
Paddy McNally
£515m
£620m
6=
Viscount Cowdray and the Pearson family
£500m
£1,015m
6=
Felix Dennis
£500m
£500m
8
Cristina Stenbeck
£369m
£350m
9
Mark Getty and family
£330m
£330m
10
Mike Danson
£310m
£278m
11
Lord Iliffe and family
£266m
£240m
12
Sir Martin Sorrell
£174m
£148m
13
Mike Luckwell
£135m
£135m
14
Philip and Patricia Brown
£132m
£132m
15
Lord and Charles Saatchi
£130m
£125m
16
Sir Ray Tindle
£125m
£145m
17
Neil Hutchinson
£123m
£59m
18
Nick Forman Hardy and family
£102m
£102m
19
Alan Parker
£95m
£95m
20
Gregory Nasmyth and family
£85m
£68m