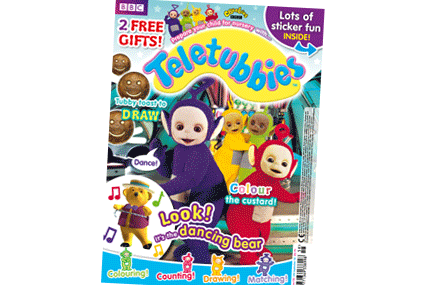 The magazine, in existence for 12 years, had a circulation of more than 270,000 in 1997 but this has dwindled in recent years. According to ABC data, Teletubbies recorded a circulation of 24,009 copies in the six months to 30 June this year.

The children's monthly title, priced at £2.50, is a spin-off from the Teletubbies BBC TV show, which is not currently being shown.

The kids' magazines sector is one of BBC Magazines' most active divisions in terms of launches and closures. In March this year, it closed three titles,Tweenies, Balamory and Amy, which had fallen out of popularity. Also this year, it launched Waybuloo Magazine, which aims to help children develop their social and emotional learning.

It is understood that the six staff affected will be redeployed within BBC Magazines.