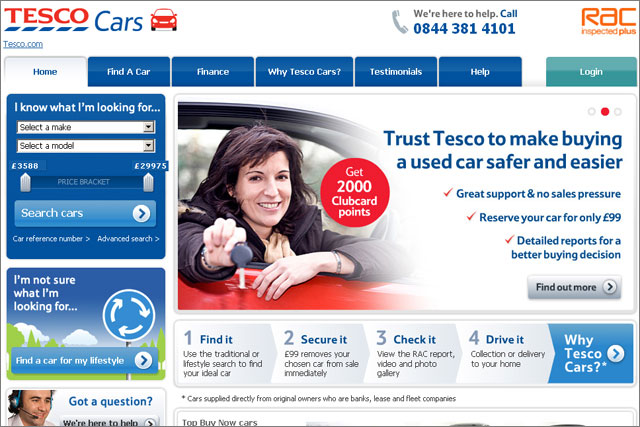 Tesco launched the joint venture with Carsite to great fanfare a year ago and held a 25% stake.
The website offered thousands of used cars for sale. It is thought that Tesco was unhappy with the supply of second hand cars.
Another part of the Tesco empire, Tesco Home Services, which offered handyman services, has also closed.
Tesco's website said: "We started Tesco Cars in good faith and we always aim to do a good job for customers.
"However, following a review of the business model we and Carsite, our partner, have decided that we cannot offer customers a satisfactory range of vehicles and as a result, have decided it is right to close the business.
The closure comes at a difficult time for Tesco, which issued its first profit warning in January.
The business has also recently parted with UK boss Richard Brasher.
Follow John Reynolds on Twitter @johnreynolds10