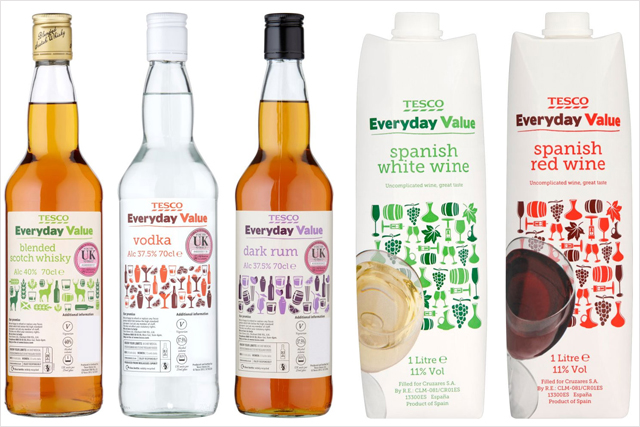 A member of the public complained that the word "everyday" implied that alcoholic drinks should be consumed on a daily basis, encouraging immoderate consumption.
Tesco defended itself against the charge by explaining that 'Everyday Value' had replaced the 'Tesco Value' range, across the entire shop, of goods offering customers value products.
The supermarket added that where alcohol made up part of the 'Everyday Value' range, the products were clearly labelled to help customers understand safe patterns of consumption. The company asserted that the range was called 'Everyday Value', not 'Everyday Drinking', and that they did not instruct the customer to do so.
The panel noted that while dictionary definitions of "everyday" could imply every day usage, it could also mean "commonplace" or "ordinary" and agreed that the spirit behind 'Everyday Value' lay in the latter definition.
Henry Ashworth, chief executive of the Portman Group, which provides the secretariat for the independent complaints panel, said: "Alcohol producers must be rigorous in ensuring their product marketing does not promote immoderate consumption. In this case, Tesco's approach was not found in breach."