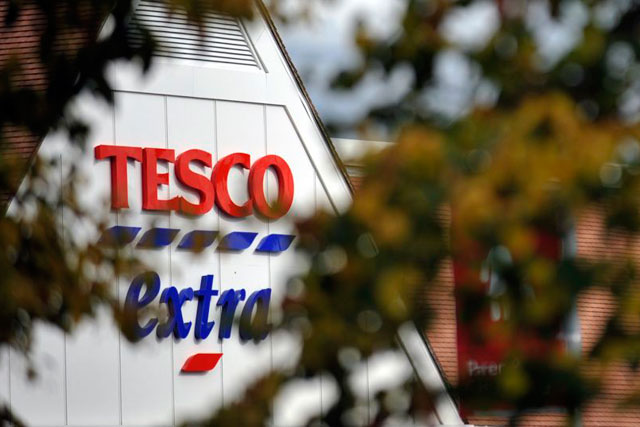 The UK's biggest supermarket today announced like-for-like domestic sales in the 13 weeks to 23 November decreased by 1.5%, a dip the brand blamed on continuing pressures on UK household finances.
Tesco also revealed underlying sales were down 5.1% in Asia and down 4% in the rest of Europe, as pressure continues to grow on chief executive Philip Clarke over his £1bn "turnaround" plan for the retailer.
Despite the decline in sales, Clarke insisted the measures being taken to improve the business would succeed in positioning Tesco as a "multichannel leader", with customers responding "positively" to new store formats and its relaunched Finest range.
Clarke said: "The actions we have taken to position the business for the future – including the work currently underway to transform our general merchandise offer and our decision to significantly reduce the amount of new space we open – are also holding back our sales performance in the short-term.
"We are confident that our strategic priorities – strengthening the UK business, establishing multichannel leadership and ensuring capital discipline – are the right ones and that they will drive long-term value and returns."
Retail analysts agree that the past two years have been "traumatic" for Tesco, but believe the retailer is heading in the right direction.
Phil Dorrell, director of retail consultants, Retail Remedy, said: "The past two years have been extremely testing but I believe Tesco will emerge from this stronger and more in touch with who they really are and who their customers want them to be.
"The US is now a closed chapter, the horse meat scandal is largely forgotten and the work they are doing on their format is both exciting and more radical than any of the 'big four'.
"With online and Click & Collect performing a lot better now, too, you start to build a picture of a Tesco that is changing and making very customer-friendly decisions, all of which will bring benefits."