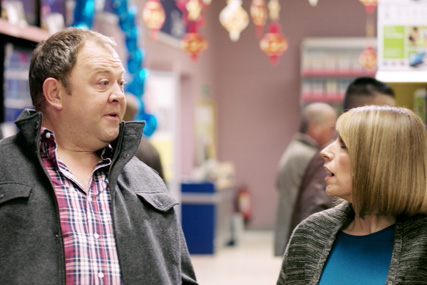 The supermarket group has already approached agencies regarding the brief, and held chemistry meetings with a small number of digital shops earlier this week.
It is thought that the selected agency will take lead responsibility for the majority of Tesco's digital marketing output, overseeing campaigns to promote Tesco stores, as well as its Tesco Bank and telecoms offerings.
The agency will also be responsible for the supermarket's online grocery shopping and delivery service, Tesco.com.
Tesco currently uses agencies from its integrated advertising roster to oversee digital campaigns. This includes The Red Brick Road, which is the brand's above-the-line incumbent, EHS 4D, which looks after direct marketing and Tesco Clubcard, as well as Ruby, Harvest Digital and BD Network.
The supermarket has recently made significant changes to its digital marketing department, hiring EHS 4D's group chief executive Matt Atkinson as group marketing and digital officer.
Atkinson, who worked on the Tesco business while at EHS, will be responsible for further strengthening the supermarket's digital and branding initiatives, as well as expanding the Tesco brand overseas.
In recent months Tesco has been actively looking into different marketing activities, including the launch of a Tesco grocery iPhone app, as well as its first ad-funded TV series, called The Tesco Real Food Cook-Off.