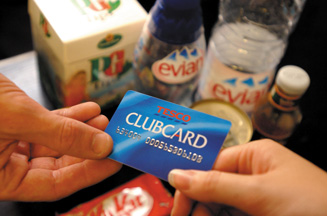 Tesco and several of its rostered agencies have refused to comment or give any details about the new card. However, sources claim that it will go live this Sunday and there will also be point-of-sale advertising to highlight this to consumers. The activity is being overseen directly by Tesco chief executive Sir Terry Leahy.
The outdoor teaser campaign, stating 'Tesco Clubcard 2 - coming soon to a supermarket near you' has appeared on various poster sites. However, it appears that Tesco store staff have not been informed what the activity refers to. Posting on the MoneySavingExpert.com website forums, one member who claimed to be a Tesco employee said: 'Just got a message in store today saying "There will be customers asking about the new Clubcard, all we can tell you just now is that it will be exciting and it will be worth the wait." They won't tell us in store what is happening at all, we are just told to wait and see.'
It has been suggested that the launch could be an overhaul of the supermarket's Clubcard Plus, a payment card that consumers can also use to collect their Clubcard points. Clubcard Plus launched in 1996.
In May, Tesco announced that it was relaunching the Clubcard, which is 15 years old this year, as part of a £150m investment. The revamped programme allows consumers to 'double up', or receive twice as many points and vouchers redeemable against selected products in Tesco stores and online. They are also still able to trade vouchers for rewards such as days out and restaurant dining.
Watch this story unfold on Marketingmagazine.co.uk
Joe Thomas: joe.thomas@haymarket.com 020 8267 4182