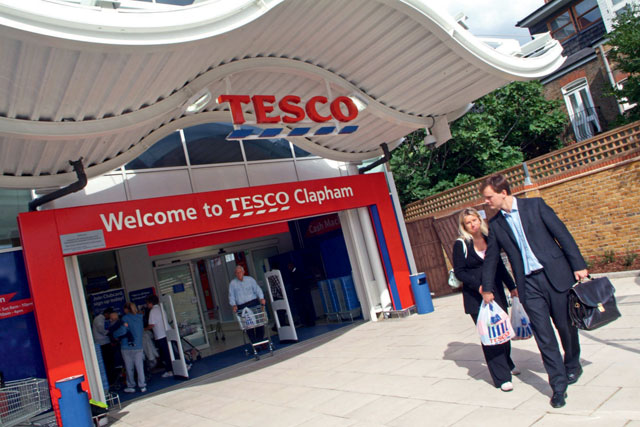 Robbins is going to a new and undefined role, where he will be working for Philip Clarke, Tesco's chief executive.
He will work on a number of initiatives that will leverage the skill and scale of the company, Tesco said.
Robbins sold 50,000 shares in Tesco on January 4 this year, earning himself £202,000.
Eight days later, the retailer issued a trading statement revealing that its UK stores had experienced one of its worst Christmas periods on record.
The profits warning prompted Tesco's share price to fall by 16%, knocking £5bn off the grocer's stock market value.
Robbins was number two to Tesco UK chief executive Richard Brasher.
His share sale was approved by Philip Clarke.
Tesco said Robbins was not in possession of any price-sensitive information at the time the sale was approved.
Follow John Reynolds on Twitter @johnreynolds10