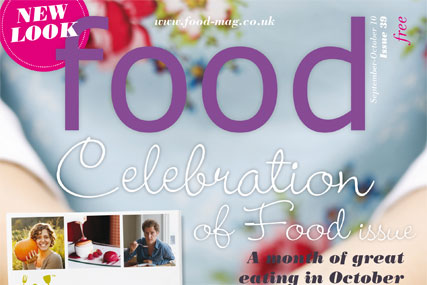 Publisher CatMags Communications received a legal complaint last week that its Food magazine, priced £1.99, is breaching the law by taking the same name as a glossy title distributed in south-west England.
The complaint has come from Salt Media, which publishes the seven-year-old title, which is a free monthly magazine with an independently audited circulation of 50,000 and editions for Devon, Cornwall, Bristol, Bath and Somerset.
Kevin Whitchurch, publishing director at Salt Media, said he was concerned the new magazine's arrival could cause confusion among advertisers. He said: "Our worry is that we are an established title called Food.
"Our lawyers confirmed that another magazine taking the same title could give rise to a claim for 'passing off' and damage our business by causing confusion in the minds of the readers and our clients."
Because the word "food" cannot be trademarked, the issue lies not in copyright, but in "passing off", which means that a title is unlawfully appropriating the identity of another title.
Whitchurch said: "We're currently reviewing our options."
A spokesperson for CatMags said: "Salt Media sent us a legal letter which we have responded to with a legal letter.
"We explained that the distribution of both magazines is different – ours is national and exclusively through a retailer, while theirs is regional and distributed primarily through regional restaurants and retailers. We therefore can't materially affect their sales."
CatMags Communications is a joint venture between PSP Rare and Lucid Direct.
Tesco declined to comment.