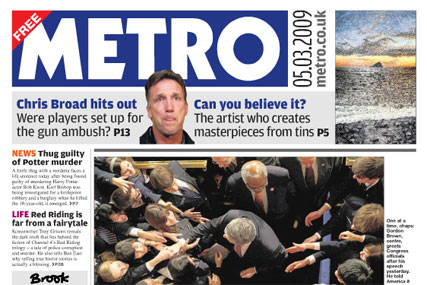 TfL's new the tender document will allow the holder of the contract to distribute free newspapers at up to 250 tube stations and between 10 and 20 London bus stations.

The current contract, which expires in March next year, is held by Associated Newspapers-owned free title Metro.

The document is an invitation for bidders to compete for the contract, which could attract interest from News International, the publisher of thelondonpaper, and Express Newspapers, which has not ruled itself out of bidding for the contract.

Associated Newspapers, which also publishes the London Lite, is expected to be a bidder for the lucrative contract that allows distribution from 6am to 11.30am during weekdays.

In 2005, the former London mayor Ken Livingstone attempted to sell an afternoon distribution slot after it ruled that Associated Newspapers could not keep its exclusive deal. But the afternoon distribution never came to fruition.

The tender appears in the Official Journal of the European Union and TfL is looking to attract expression of interest from potential bidders by 3 June.