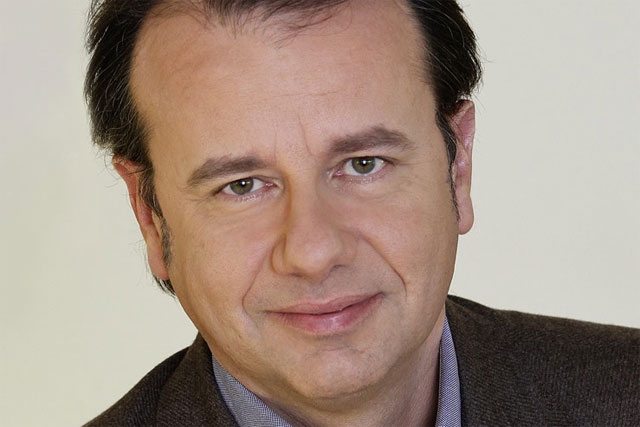 What is Accor's place in the hotel industry and how will the revamped Ibis brand compete with the UK's market leaders, Travelodge and Premier Inn?
"Accor is an important player in the economic segment of the hotel industry, it has a leading position in France and Germany but this is definitely not the case in the UK.
"What we would like, especially in the UK, is for Ibis to be one of those brands not only known for its price and functionality, but also for its comfort.
"In the UK market the leaders, Travelodge and Premier Inn, are still focused on the basics. We would like to change the experience at Ibis.
"We have an urgency to renovate and bring modernity to the brand, to make it contemporary. We have to bring emotion, design, wellbeing, pleasure, good service and good food to the brand."
Why did you decide to fold the Etap and All Seasons brands into Ibis to create a 'megabrand'?
"Ibis has the strongest brand awareness across Europe out of the three brands, as it is the market leader in 12 countries.
"All Seasons was a small brand within Accor's Australian portfolio, which was difficult to support and nourish, so we made the decision to have a source brand.
"Now Ibis is a source of confidence and endorsement, holding the values of an economy brand at the Accor Group, allowing us to create two price levels between Ibis and Ibis Budget – there is at least a 30% price difference these.
"Now, Ibis, Ibis Styles and Ibis Budget are colour coded differently and offer different levels of rooms and services, but with the same know-how; the same culture.
"It is the same system that Coca-Cola uses for Regular Coke and Diet Coke, or Beiersdorf for Nivea for men and Nivea for women."
How have you changed the Ibis brand to meet those needs?
"We have changed the overall look of the brand, its visual identity. Ibis's brand symbol is a pillow, making it contemporary and new.
"Secondly, we decided that we need to bring a strong tangible to this market, which we have answered with a new bedding and comfort experience in the rooms.
"We have created Ibis Styles, a more urban version of the brand, with each hotel designed by a different new and young designer.
"We have changed the Ibis brand's public spaces to bring modernity and atmosphere to the hotels. We have created lounges – turning Ibis into a place you can visit to have a drink and spend time at the bar – the same way you would in upscale hotels.
How have you shaped your marketing strategy to communicate these changes?
"As a rule, we wanted to make these changes very quickly in the way they are delivered to market and let our clients see that Ibis is taking a new route, supported by the campaign and the new identity, demonstrated with the message, 'Brand new Ibis, brand new comfort'.
"In the marketing, the story features the change of the product, the mattress, the rooms – it is like a piece of theatre in which small angels come and change the room.
"There are three films for three brands, the images are very cute, very funny, very unexpected. We have the story of our new beds, called 'Sweet Bed by Ibis', which is important to tell through direct communication channels like leaflets within hotels.
"For the Etap brand, which became Ibis Budget, it is important to talk about price and use the message, 'Dream sleep, dream price'.
"The battle is on price within the UK market, and though we will not play the game exactly the same way as Travelodge and Premier Inn do, we would like clients to feel that we are competitive. However, we will be competing in a different style to the big machines."
Are you experiencing a shift in the hotel market to have sparked these changes to the Ibis brand experience?
"What we are seeing, and this is the fundamental explanation behind this marketing strategy, is that the economic or budget industry segment is changing.
"Years ago, we were in a market where it was enough to deliver on price and functionality. Now, we are not in a world where rich people are buying luxury products and poor people buy economy – people use their purchasing power in a different way: a consumer can choose to fly easyJet but drive a luxury car.
"There is a de-segmentation happening in the market and now our clients want hotels to bring them the same level of experience as they have in different segments, even at a lower or budget price.
"Ikea is a key brand that demonstrates the process of this de-segmentation. It was the first brand to show that you can sell very economic furniture while bringing design, emotion and beauty to its products.
"The owners, AGM, are applying the rules used by luxury brands when it displays Ikea's products, collections and models and this method has been used since by Uniqlo and Swatch."