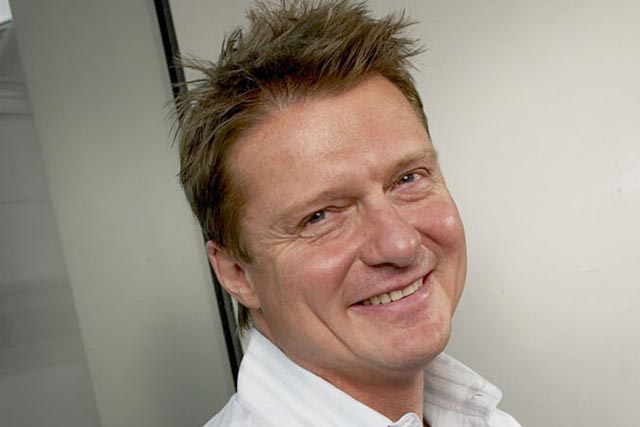 It was a new venue, a new management line-up and a decidedly new positioning for Channel 4 as it presented its annual report at the Tate Modern last week, with the broadcaster's only familiar face, Andy Barnes, watching from the sidelines.

Panoramic views of the Thames and the looming dome profile of St Paul's Cathedral offered a suitably dramatic backdrop as the broadcaster circulated its report, entitled 'Channel 4 ready for the future'.

Ready and open for business it seems, with revenues up 12.6% in 2010 to £935.2m, and operating profit up £49.3m, from just £3.9m the previous year.

It represents a marked recovery from Channel 4's year of "great challenge and great change" in 2009, underlined by profits after tax lifting from £300,000 to a more robust £38.6m.

In a further boost, the broadcaster reported it had been "able to capitalise on better market conditions than anticipated" and invest an additional £50m above budget into content across its portfolio.

All this from a public sector broadcaster which, until former chief executive Andy Duncan's departure at the end of 2009, had spent the previous three years lobbying government and Ofcom for financial subsidies, claiming it was the only way of continuing in its current form.

To be fair to the former CEO, the recession proved to be a great leveller in broadcasting, and Channel 4 has had to undergo a major overhaul, including the loss of more than 230 jobs, and a quarter of its senior management.

But Channel 4 is still standing, and the pain has largely been shielded from the viewer, with its high-end programming still on the schedules, including Channel 4 News.

Last year's decision to axe an ailing Big Brother, its biggest commercial draw of the past 10 years and a true television phenomenon, can't have been easy.

Barnes, who himself oversaw a complete review of his 175-strong sales team last year into 'multi-disciplinary agency teams', admits to having mixed feelings about letting the quintessential reality show go.

"I'm sort of split," he says. "From a commercial perspective it's a good thing to have, but from a channel stance and development perspective..? It's provided so much money into the schedule, plus the increase of last year [when C4 increased marketing around its finale].

"It will be very interesting to see what Channel 5 do. It's a massively competitive market for everyone."

He adds: "But with the greatest respect to Big Brother, it's not new is it? It's not ground-breaking, it's not 'oh my God, that's very different'. It's there, and it's sort of like going back to an old friend, and there's nothing wrong with that."

The 55 year-old commercial chief, like many a good salesman, takes the opportunity to 'paint pictures in the mind' by using analogies to stress the differences between Channel 4 and its rivals.

"When you talk about different broadcasters you can identify them as different things," he says. "You talk about ITV; ITV's a Ford, ITV's a holiday in Spain, ITV's something and chips. There's a hell of a lot of money, there's a great business there, it's just not the business we are.

"What Channel 4's got is what the others don't have. It's a brand and style of integrity, with a unique relationship with its audience, putting on and delivering different types of programmes.

"If you talk about Channel 4 as a car it's an Audi, it's a holiday in the Philippines, as food Channel 4's Sushi."

Simple, effective and, actually, when you think of C4's best work – Shameless, This is England, Skins – even plausible.

His metaphors also effortlessly chime with speeches on the importance of "risk-taking", "challenging the status-quo" and "maintaining core brand values", made by both Abraham and Channel 4's chief creative officer Jay Hunt. A company man to the end.

Continuing his theme, Barnes says: "Sky is so many different things to different people."
He uncharacteristically stumbles when asked about what sort of vehicle the new-look Channel 5 is, since Richard Desmond has taken control.

"I wouldn't like to comment," he says, before adding with a smirk "my knowledge of cars doesn't go that far".

Where does C4 find itself after Barnes?

It's difficult to be diffinitive about what sort of shape Barnes leaves the broadcaster in when he hands his pass in at Horseferry Road reception next month.

Abraham called his team's performance in 2010 "very satisfactory", although the more critical observer will point out that Channel 4's ad revenues grew 12.5% last year, while the TV ad market as a whole lifted 14.7%.

The below-market performance was masked in Channel 4's official release with the inclusion of Box TV, which from the start of 2010 lifted Channel 4 total sales by 15.9% to £819m.

Reading between the lines, the broadcaster is currently tracking about 2% below the market this year too, with revenues broadly flat year-to-date.

For his part, Barnes says: "The way that the figures are calculated and the way that everything's done, there are some parts that are quite opaque. But I think that nip or tuck we'll be around about where the market is."

Starcom's trading director Chris Locke, who's known Barnes since his TVS Television days in the 80s, says his achievements must be viewed in the round, having played a major part in the broadcaster's survival since its incarnation in 1993.

"He's been an integral part of Channel 4's evolution," he says. "He's always open to discuss opportunities and ideas, that's what floated his boat. He wanted to be different and to be seen to make a difference."

This open approach has helped the broadcaster receive a cabinet fulll of commercial awards over the years, including three Media Week Golds for innovation in 2010 for its work beyond the spot with Orange, O2 and Comedy Gala.

C4's current position is boosted by its digital TV business 4Channels, which includes E4, Film4, More4 and 4Music, where revenues increased £23.3m in 2010 to £204.6m. The broadcaster's on-demand service also reported a 71% growth in views last year.

"Channel 4 was the first to work out it was no longer about TV but about screens," notes Locke. "Andy was always the face of Channel 4 [to agencies] and always talked a great game about 'audiences', regardless of platform."

Collaboration key to future

Barnes, who is starting his own consultancy in August, believes this is the philosophy that will propel the industry forward. With the convergence of distribution, devices and content in TV as a backdrop, he maps out a future based on savvy partnerships.

"The problem for YouTube and the like is where are they going to get the content?" he asks. "It's what we have that they don't, so you can see it being all about alliances.

"Now some people think that people like YouTube will eventually eat Channel 4, and if you thought that was their end game you wouldn't go near it. There are benefits there for broadcasters," he says.

"I see the future being about partnerships. I think people will come together, you see things blending all the time."

The commercial leader, who says he likes the idea of helping different people with project-based work, adds: "The great thing about media per se today is that it's changing so fundamentally. No one has all the answers. Nobody's even sure of what the questions are.

"The silver bullet that has all the answers doesn't exist."

Someone else who knows a thing or two about the converging media landscape is ITV's new director of multiplatform and partnerships, Simon Daglish, formerly of MySpace.
He credits Barnes with "redefining TV sales" during his time at Channel 4. Pointing to his early approach to recruitment at the broadcaster, he said it had fundamentally shaped both C4 and the wider market.

"He didn't look for other TV people, traders, to sell TV, he brought sales people in from radio, press and other mediums," Daglish recalls. "It was a brave move that allowed the broadcaster to have that free-thought, which was fantastically liberating for the team. It ushered in genuine innovation and helped create its position as challenger to the status-quo."

He adds: "Andy should be remembered as the guy who saw things through a different set of lenses."

Barnes walks away with a pension pot of £2.6m for his endeavours since 1991. Not small change, but then C4 as a PSB has no share scheme that can be cashed at a later date, unlike those enjoyed by his purely commercial peers.

Chief executive Abraham is certainly aware of how big and important Barnes' shoes will be to fill, and admits "finding his successor is now top of my in-tray, absolutely."

His pending exit even brings out the soft side of Locke. "He'll be missed," he says. "And for me, quite frankly, usually when they've gone, they've gone as far as I'm concerned, but Andy's one of those people, he loves what he does, he loves his medium, he gets stuff done. He'll be missed."