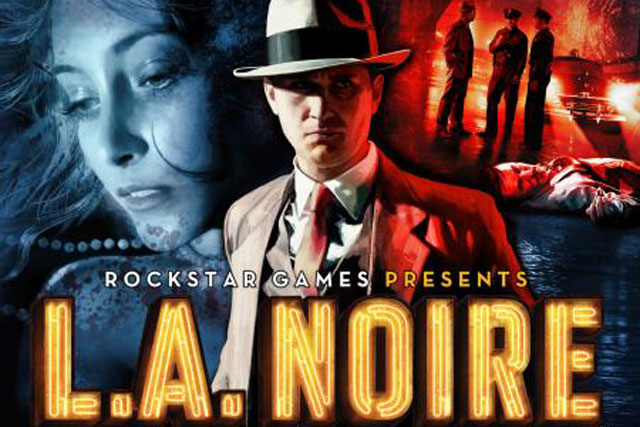 LA Noire

We lost hours and hours of the bank holiday weekend playing Rockstar Games' homage to the film noire genre. LA Noire contains all the thrills and spills of Rockstar's Grand Theft Auto series alongside a more immersive form of gameplay that moves closer to film narrative. It looks and sounds amazing, and the plots are as twisted as the James Ellroy novels that seem to have inspired the game. Heavy media spend behind its TV ad during Champions League final night should have helped to sell even more copies.
Clear Channel sustainable campaigns initiative
Interesting move this by Clear Channel, which has partnered with Curb (a "natural media company") in order to offer sustainable ads for clients. The exclusive partnership will allow Clear Channel to offer bespoke projects for advertisers, using natural and sustainable materials such as chalk advertising, compost, wood carving and bioluminescence, which will replace artificial light with that produced by living organisms. It all sounds like quite a cool creative palette.
Jeff Stelling on Sky's Champions League final coverage
"ITV or Sky Sports?" was the big question on Saturday night, and we opted to watch the big match on Sky Sports. The main attraction was the anchoring skills of Jeff Stelling, who, compared with the pudding-faced puppy Adrian Chiles over on ITV, is a consummate professional. His decision to step down from Countdown on Channel 4 to focus on Sky's football coverage seems a wise one as he proved more than up to the job of coaxing vaguely interesting comments out of a dull panel of pundits while staying on the right side of cliched.
Tweet Lady
While Twitter has most recently been used for exposing the sexual proclivities of celebrities, this initiative by Racing Enterprises, the commercial arm of British horse-racing, looks rather less prurient. It has created "The People's Horse" - a two-year-old filly called Tweet Lady, whose followers on Twitter will be able to keep up-to-date with her training regime and performance. They also have the opportunity to take a stake in the nag in prize draws, thereby opening up the sport of kings to the masses. You can follow Tweet Lady @peopleshorse.
And one thing we don't ...
Wall-to-wall Cheryl Cole
Geordies are in the news a little bit too much at the moment, what with the furore over MTV's "sexy" derivative Geordie Shore. But the coverage surrounding Cheryl Cole and whether or not she will feature on The X Factor in the UK after being dropped in the States for apparently sounding incomprehensible has reached saturation levels. In fact, you'd be forgiven for thinking that there was some sort of constitutional crisis or that someone had died.