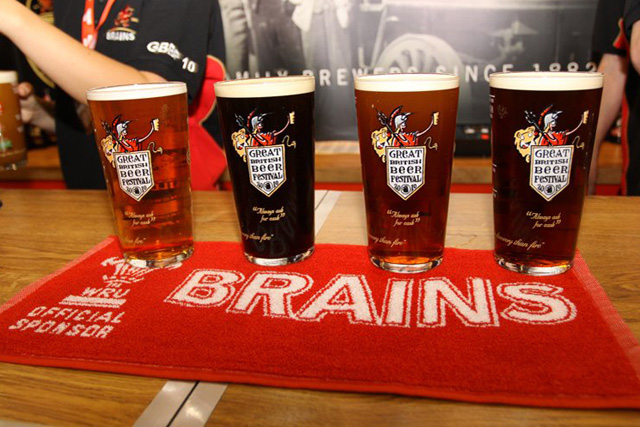 Really's Freeview launch campaign

When Dave got a free-to-air spot on Freeview, its audiences rocketed; UKTV must be hoping that the same will happen for its hitherto obscure (and Living-lite) female lifestyle channel Really. Fortunately, it is supported by a clever and striking Pop Art-style marketing campaign that includes press, outdoor and digital, as well as on-air trails. Its pop-up beauty salon in Soho offers free, celebrity-inspired treatments to anyone pre-registering on Really's Facebook page. Nicely targeted planning by Rocket.
Great British Beer Festival
Don't let the fact that contributors to its survey voted Stephen Fry "the person that they'd most like to have a pint with" put you off the Great British Beer Festival, which kicks off this week at Earls Court exhibition centre with more than 1,000 real ales, ciders and foreign brews on offer. There's also an eclectic mix of live music (ranging from folk to string quartets and a brass band), traditional pub games, such as shove ha'penny and bar billiards, and tutored tastings for those who take their ales seriously. Most importantly, which beer will follow last year's winner, Castle Rock's Harvest Pale, and be named the supreme champion? There's only one proper way to find out: the festival runs until Saturday.
O2's Get Up For England Rugby Breakfast Packs
With the Rugby World Cup starting in just five weeks' time (but sadly on the other side of the world), O2 is helping England rugby fans face the early mornings watching it (live on ITV) with 50,000 free Rugby Breakfast Packs. The England team sponsor has created packs that contain Pieminister Breakfast Pies, Greene King IPA beer, an England flag and a message from the team. The packs will be delivered to thousands of homes throughout the tournament. It's a neat idea that builds on the free pie-and-a-pint that O2 customers can get during home games at Twickenham.
AND ONE THING WE DON'T ...
Emergency With Angela Griffin
Regular readers (hello, mum) will have realised that we have got a deep-seated, voyeuristic love of fly-on-the-wall TV series, particularly those that follow the work of the emergency services. Or the armed forces. Traffic Cops, Cops With Cameras, Coppers, 24 Hours In A&E, Warriors, Ross Kemp In Afghanistan - you name it, we'll watch it. Even Eddie Stobart: Trucks And Trailers. But Sky 1's latest effort to tap into this rich vein is a massive disappointment. It features the former soap actress Angela Griffin shadowing members of the police and ambulance crews. This all sounds fine, except that it's so painfully plodding (excuse the pun), and Griffin seems to be more of a hindrance than a help to those trying to do their duties with her inane and irrelevant commentary.