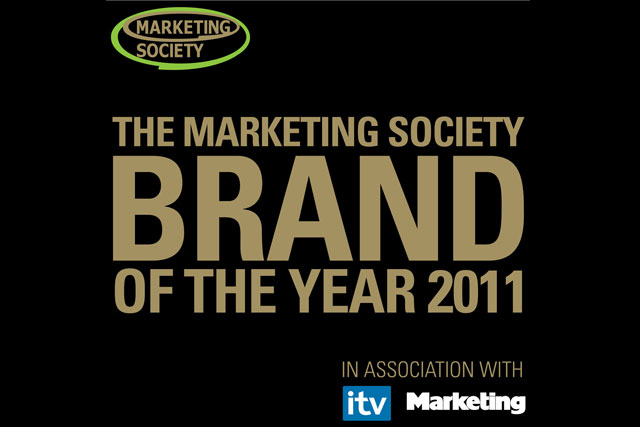 As the readers of Marketing prepare to choose the shortlist of brands for this year's accolade, it is worth reviewing the past six years' winners to see whether this maxim is borne out.
Last year, John Lewis took The Marketing Society title, proving that brands can thrive in a recession when its online sales increased 36%, and pre-tax profits 20%, aided by the "always a woman" ad campaign by Adam & Eve.
In 2009, Comparethemarket.com emerged from obscurity to become one of the UK's most-recognised brands, thanks to its "meerkat" ads.
McDonald's responded in 2008 to concerns about obesity by adding healthier options to its menu.
In 2007, Cadbury's "gorilla" ad highlighted the power of viral. The spot, which initially aired on TV, was viewed more than 10m times online; its soundtrack, Phil Collins' 'In the Air Tonight', returned to the charts and sales of Dairy Milk increased 9% year on year.
Hugh Burkitt, chief executive of The Marketing Society, says the winning brand has to be "truly outstanding" in the way it presents itself.
Is this the year of mobile? "It's not about the mobile, it's about mobility," says VCCP's managing partner, head of strategy and innovation, Amelia Torode, who helped Comparethemarket to glory two years ago.
The focus for many brands today is the creation of messages that resonate with people's interests and location. O2's 'Priority Moments' campaign, for example, gives customers exclusive offers at a time and place that reflect their shopping habits.
If there is one word more on marketers' lips than mobile, it is social. "The wisdom of friends always has greater potency than the wisdom of crowds," says Torode.
Brands that make social media personal are potentially onto a winner. The same could be said of augmented reality (AR), a technology going mainstream, thanks to Tesco and Cadbury's use of mobile AR ad platform Blippar.
What else is on the agenda for innovative brands? Perhaps the chance to change the content of their campaigns in real time, as achieved by TalkTalk through its tie-in with this year's series of 'The X Factor'.
Paul Davies, director of marketing communications, consumer and online at Microsoft UK, tells Marketing of his team's win in 2005, "It's a great honour, as the award is judged by the most savvy audience of all – your peers".
The nominations process for The Marketing Society Brand of the Year is held in association with ITV and Marketing.
Readers are invited to nominate their favourite brand ahead of the society's annual dinner on 29 November. Guests will vote on the night to decide a winner.