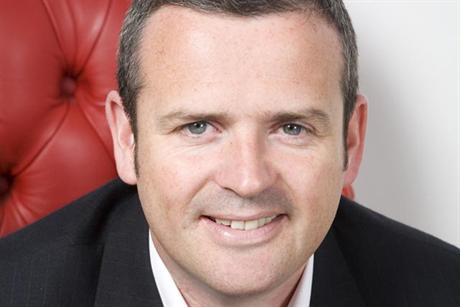 At the MRG Awards held in Monte Carlo on 16 November, Thinkbox also won the awards for the Best Trade Body Research and the Best Research Initiative (in the UK).
'Screen Life: The View from the Sofa' carried out for Thinkbox by COG Research was designed to help the advertising community understand the context of the developing trend of multi-screening (watching TV and simultaneously using an internet-connected device such as a laptop, smartphone or tablet).

The Screen Life research used a combination of research techniques and examined more than 700 hours of TV viewing gathered from filming the living rooms of 23 multi-screening households in the UK for a week.
This footage then underwent psycho-physiological analysis to examine actual programme and ad break engagement.
The MRG Awards are designed to reward the best work in media research over the preceding 24 months, and Neil Mortensen, research and planning director at Thinkbox, hailed the accolade as "wonderful recognition" of the pioneering study.
He added: "But the most important thing is that we're already seeing our shareholders implementing our findings in their strategies and it has helped the industry to understand more about just how positive a development multi-screening is for TV advertisers."
Thinkbox shareholders are Channel 4, ITV, Sky Media, Turner Media Innovations and UKTV, who together represent over 90% of commercial TV advertising revenue, while RTL Group and Virgin Media are associate members.
Also at MRG Awards, MPG Media Contacts claimed the Best International Research Initiative prize for its study on attitudes and behaviours of consumers with tablet devices, and Kantar Media won the Best Research Innovation, for its VirtualMeter system for measuring video viewing across multiple platforms.
The Judges for the 2012 MRG Awards were:
Tim Elkington, research and strategy director, Internet Advertising Bureau UK
Richard Asquith, global CEO, Kantar Media Audiences
Mark Greenstreet, chief research officer, Aegis Media Global
Denise Turner, head of intelligence, MPG Media Contacts
Sarah Everitt, head of large agency and advertiser programmes, EMEA, Google
John Carroll, senior director, Ipsos MediaCT, MRG chair
Carlos Grande, editor, Warc
Amanda Wigginton, director of insight, IPC Media
Anthony Waithe, head of research – marketing, CBS Outdoor
John Fryers, insight director, Global Radio
Sue Gray, head of advertising research & development, Channel 4
Lynne Robinson, research director, IPA
Follow @DurraniMix