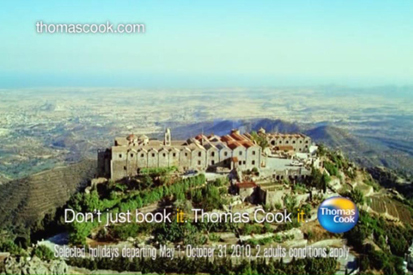 Thomas Cook Group has appointed BSkyB's head of online sales and marketing, Louise Mullock, to lead the drive in the new role of group sales and marketing director, ecommerce.
Mullock, who joined BSkyB in August 2008, was most recently responsible for co­ordinating the review of
broadcaster Sky's £10m-plus digital agency requirements.
She previously spent three years as head of online marketing at Carphone Warehouse, and was a management consultant at Accenture. She will report to Thomas Doering, chief executive of ecommerce for Thomas Cook Group.
Mullock will be given licence to increase Thomas Cook's online marketing budget, although it is unlikely to reach the level spent by her pre-vious employer. According to Nielsen, BSkyB spent £8.5m on digital advertising in the year to June, whereas Thomas Cook spent £1.4m over the period.
The travel company has gone public with strong ambitions for its website. It recently announced that it is merging its high-street travel business and foreign exchange operations with The Co-operative Travel to create a network of more than 1200 stores, which it said will save an estimated £35m.
The operation, which will be 70% owned by Thomas Cook and 30% by The Co-operative, will be the biggest chain of high-street travel agents in the UK.
Importantly for Thomas Cook Group, the merger does not include the brands' online operations. Thomascook.com, which will remain separate to Co-operativetravel.co.uk, will receive increased investment.
Working within the ecommerce team, Mullock will be responsible for both online and offline marketing as Thomas Cook promotes its new positioning as an online travel agent.
In May this year, the company gave Doering, then chief executive of its East/West Europe division, the task of overseeing its strategy to become Europe's leading online travel agent.
It has been restructuring the ecommerce business and expanding its team as part of this drive. However, it has yet to reposition as an online travel business to consumers.
Thomas Cook is currently reviewing its UK media planning and buying account, which is worth an estimated £30m. The majority of the media business – for Thomas Cook Travel Services and Thomas Cook Travel Shops – is held by Arena Media.