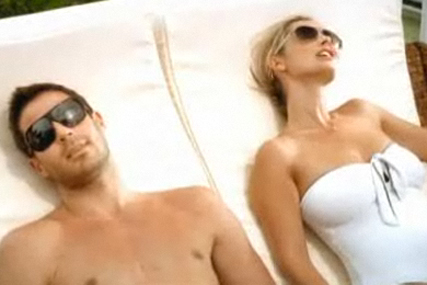 The merger will represent a much-needed fillip to the travel sector and the new entity will represent the largest chain of travel agents in the country
However the two companies will keep their individual branding.
The new subsidiary will be 70% owned by Thomas Cook and 30% by the Co-operative.
Thomas Cook admitted the merger is likely to prompt hundreds of job losses as the new entity would look for economies of scale.
Thomas Cook said it would save an estimated £35m through "synergies".
Thomas Cook, in a statement, said: "It is anticipated that the merger will result in synergies in excess of £35m per annum, predominantly from cost reductions including the combination of headquarters and back-office functions, the consolidation of IT systems, some shop closures and the streamlining of supplier contracts."
In the newly consolidated company, Thomas Cook and The Co-operative Travel will have a combined base of 4.3 million customers.
Each company will contribute their entire retail travel estates in the UK, comprising 803 and 401 shops respectively, together with their foreign exchange and cruise operations.
The merger will not include Thomas Cook's online travel business, ThomasCook.com, or any of its UK tour operating businesses.
Manny Fontenla-Novoa, Thomas Cook Group chief executive officer, said: "This transaction represents a significant consolidation opportunity in the UK travel market and, by joining forces, we will create the country's largest high street travel network and reach a far wider customer base."
Key executive personnel changes prompted by the merger include Thomas Cook Group chief executive Manny Fontenla-Novoa serving Chairman.
Ian Derbyshire, currently chief executive of Thomas Cook's UK business, will serve as chief executive.
Paul Hemingway, currently finance director of Co-operative's Travel and Specialist Retail businesses, will serve as finance director.
Peter Marks, group chief executive, Co-operative Group, said: "This is a marriage of two of the industry's most trusted brands – The Co-operative and Thomas Cook. And, it comes at a time when consumer confidence in the travel sector, like the economy, is in need of a boost."
Thomas Cook is currently reviewing its estimated £30m consolidated media planning and buying account. Its advertising business is handled by Beta.
TBWA/Manchester is the advertising agency for The Co-operative Travel Group and Omnicom's Rocket plans and buys the media for its campaigns.