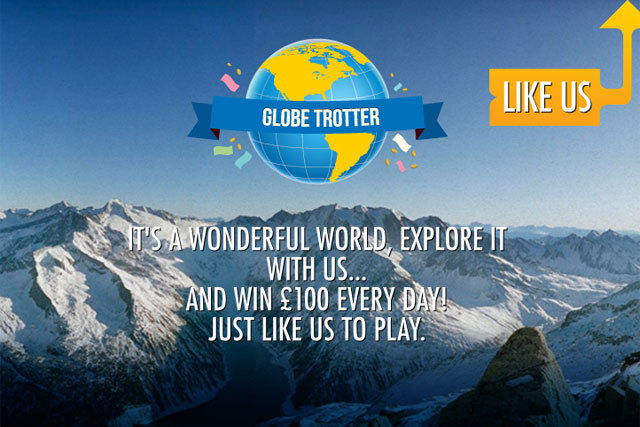 The Globe Trotter game has been devised to help raise awareness of Thomas Cook's foreign exchange offering.
Arena Media said it came up with the concept behind the game, which has been designed by Socially Bright, the digital agency.
Anna Beynon, senior planner and buyer at Arena Media, oversaw the project.
The game invites holidaymakers to catch as many virtual notes and coins as they can from a spinning globe within thirty seconds with the chance to win £100 in foreign currency.
Players can move up 10 different levels, with the value of the currency increasing as they progress through the game, boosting the player's score.
Thomas Cook will also donate 50p to the Thomas Cook Children's Charity when a player unlocks levels six and 10.
The Globe Trotter game is part of a wider media strategy by Thomas Cook, which involves press, online, PPC, social media and radio activity.
This year's initiative aims to build on previous Thomas Cook campaigns, whilst updating the traditional message with a lighter hearted look and feel as well.
Chris Armond, business director at Arena Media, said: "In a cluttered market where consumers are traditionally hit with price or convenience messages, we wanted to add a fun element to the foreign currency category, and draw Thomas Cook customers in with a fresh approach."
Linda Booth, head of retail marketing at Thomas Cook, said: "By engaging holidaymakers in an entertaining way this summer, we hope to not only build awareness of our fantastic travel money offering, but also ensure that Thomas Cook is at the forefront of people's minds looking for a break this summer."
The campaign will run throughout the summer season, with players able to claim £100 prizes everyday for the first six weeks.
Arena recently scooped the City Index planning and buying account in May 2012.
Follow @nickbatten2