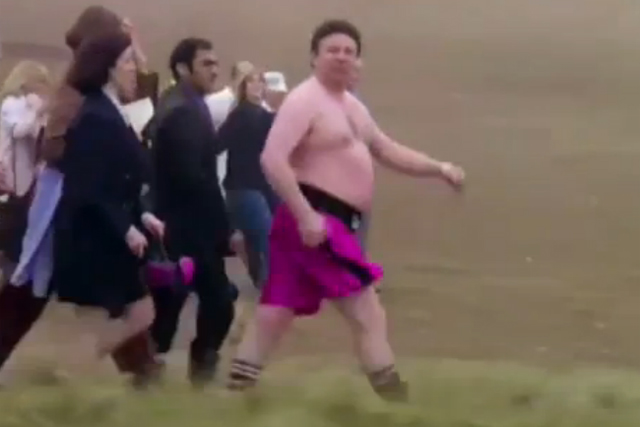 Howell Henry Chaldecott Lury's 1997 "St George" spot for Britvic's Blackcurrant Tango was remarkable for its innovation and freshness. It began like a corporate video and then spiraled out of control, becoming "more and more absurd.
It's the funniest ad in the world unless you're French," Tollett said. With no opportunity to view the ad other than on TV, in contrast to ads today, "it's remarkable that it has endured," Stamp added.
The animated "cartoon", created in 2003 by Saatchi and Saatchi for the NSPCC, hit home with its ability to serve up extreme violence in a palatable form. "For the first time, they could bring to life the horror of child violence in a way that was acceptable to watch but that was so powerful," Stamp said. "Because the violence they could show was worse than you could imagine." The animation was key to expressing the idea so potently, Tollett agreed.
The pair's final ad is part of a huge body of work from Bartle Bogle Hegarty for Unilever's Lynx – but this is their "standout favourite". Created in 2004 by Nick Gill and Rosie Arnold, "getting dressed" has a different attitude and tone to the rest. "It's not overly blokey," Tollett noted. For Stamp, it's director Ringan Ledwidge's aesthetic that does it. "If you can make putting on a pair of socks look good, then you've pretty much won in my book."
Tollett said TV advertising has never been as powerful as it is today. The ability to watch it and share it over and over again "generates such a large buzz and so much chat that it's phenomenally powerful," he said. "It's a great time that we live in where digital amplifies everything we see on TV."
Watch Tollett and Stamp discuss three great ads they had nothing to do with.