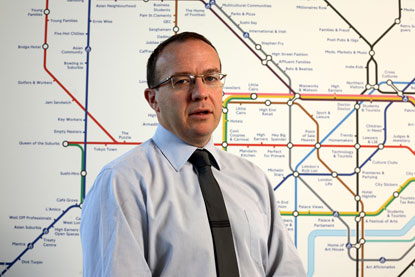 As part of the restructure, the UK financial director, Deborah Embley, is also leaving the company.
Antonio Alonso, the chief executive of CBS International, will take over the day-to-day running of the UK business while a search is conducted for a permanent UK managing director. Nick Thomas, the international chief financial officer, will run UK finance, replacing Embley.
The newly restructured senior UK management team sees Colin Leahy, the managing director of CBS Outdoor Ireland, becoming general manager sales and marketing. A new position of UK operations director has been created, focusing on the London Underground operations, filled by Arnaud Madelin. In addition, Richard Eastmond, the international human resources director, will manage UK human resources.
Bleakley, who has left to pursue other commercial ventures, has been with CBS Outdoor since 2004 and played a key role in building CBS Outdoor's digital network following its London Underground contract win in 2006.
Bleakely said: "This is a big decision in the current climate. I have had a fantastic time at CBS Outdoor, which I am certain has a very bright future but it is time for me to seek a new challenge."

Alonso said: "Tim has been a great asset to the company and has made a significant contribution to the business. I wish him well on his next venture."
The moves follow the departure, in August, of Clive Punter, the former CBS Outdoor international chief executive.