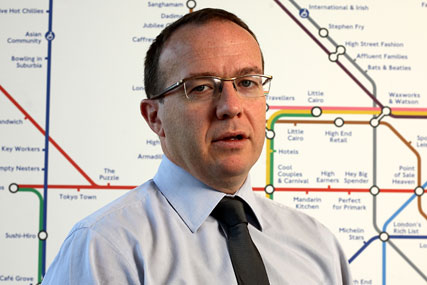 International chief executive Antonio Alonso will take over day-to-day running of the UK business, while the company looks to recruit a permanent managing director whose remit will be wider than Bleakley's role as head of sales and marketing.

Under the changes, Colin Leahy, managing director of CBS Outdoor Ireland, has become general manager, sales and marketing for the UK, in addition to his Irish responsibilities.

Leahy has worked for CBS Outdoor for four years and formerly held management positions at Diageo and JCDecaux.

He will work alongside commercial directors Helena Kavanagh and Jason Cotterrell, and sales directors Pete Charlton and Nicky Cheshire who will remain in their roles.

Bleakley has been managing director at CBS Outdoor since 2004. He initially shared the role with Andrew Oldham. Bleakley was responsible for sales and marketing, while Oldham concentrated on the operational side of the business.

Oldham became chief operating officer in 2006 and then left the company last May.

Bleakely said his departure was "a big decision in the current climate", but added it was time for him to seek a new challenge.

Before joining CBS Outdoor, Bleakley was broadcast sales director at Emap advertising, managing director at TWG Impact, Wireless Group Sales House and sales director at TalkSport/Talk Radio. He started his media career as a sales executive at Ulster Television.

Clive Punter, CBS Outdoor's international chief executive left the company in August and was replaced by chief development officer Alonso. Punter became chief executive of CBS Outdoor International in 2007, after chief executive Tom Goddard stepped down.

At the beginning of August, CBS Outdoor blamed the difficult worldwide advertising marketplace for a 27% decline in international revenue in Q2 2009.

In January, Media Week reported that former international president of Blockbuster, Chris Wyatt, had been appointed as CBS Outdoor's interim UK chief executive while it looked for a permanent leader.

Wyatt is understood to have left the company for personal reasons, and a managing director rather than chief executive is now being sought.