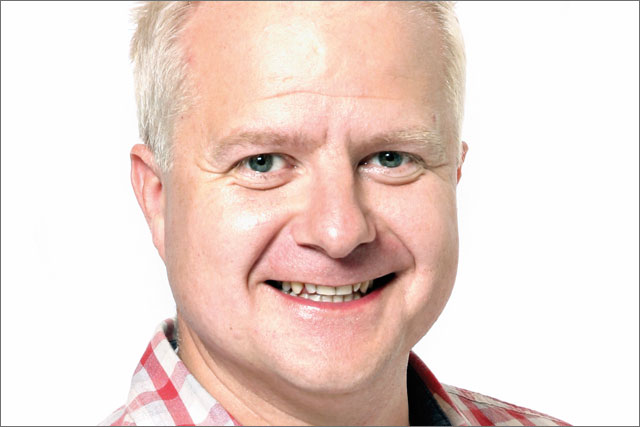 Arthur will be tasked with developing the company's strategy in the changing media landscape.
He will oversee the editorial and content of all the group's UK activities, including Time Out London magazine, the Time Out guidebook series, online, mobile and tablet apps, and social media.
Arthur has been UK content director since the beginning of the year and became acting editor of Time Out in July, after the departure of Frith, who left the company to seek new challenges.
Over the past 20 years, Arthur has written for most sections of the Time Out magazine, including theatre, TV, music and books. He joined Time Out as a full-time staffer in 2007 when he became comedy editor.
Tony Elliott, chairman and founder, said: "We are delighted to have appointed Tim Arthur to this position, and we are very much looking forward to seeing him lead the editorial and content direction of Time Out UK."

Alongside his work at Time Out, Arthur has written and directed more than 20 plays and two novels, has had a record contract as singer in indie pop band The Amazing Mr E, written TV shows and has been the artistic director of several theatre companies.
Arthur said: "Time Out has exciting plans for cross-platform expansion in innovative digital ways, which will make us locally relevant over a much wider UK area, to far more people than we have ever reached before.
"On a global scale, I envisage a time where we reach over 50 million people a month. To be able to take on this newly created role, at a time when Time Out is on the verge of such a fantastic journey, is something I am very much looking forward to."
Frith, the high-profile former editor of Heat magazine, joined Time Out in February 2009 as a consultant, after previous editor Gordon Thomson left the company to pursue new challenges. Frith became the permanent editor in July 2009.
Time Out magazine's circulation is 55,171 copies, according to the latest ABCs, down from 92,233 five years earlier.
Elliot sold a 50% stake to private equity firm Oakley Capital last November for around £10m, giving the company capital to invest in online expansion.