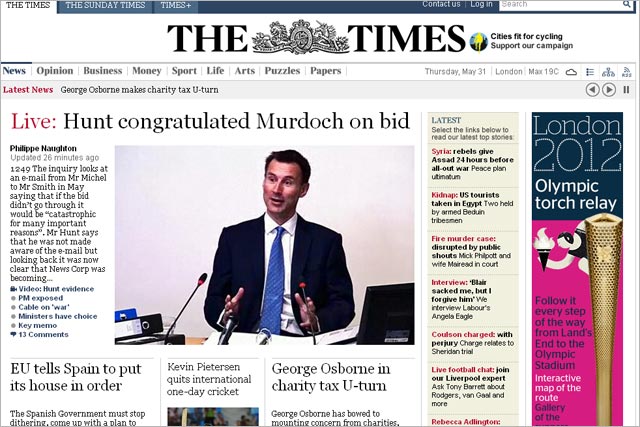 According to Times Newspapers, it is the first time the websites will offer free access since the paywall was erected in summer 2010.
It claims the move is intended to give a wider audience access to the content produced to celebrate the monarch's landmark 60th year on the throne.
Suzi Watford, marketing director, The Times and The Sunday Times, said: "To celebrate this historic occasion, we are opening up our award-winning websites so people can access the fantastic content on offer over the weekend and experience some of the many benefits of being a Times and Sunday Times subscriber."
There will also be a large-scale street-selling operation for the papers across London over the weekend.
Times Newspapers claims it is the culmination of a three-week editorial and marketing Jubilee campaign which included a 12-part collectible commemorative series charting the Queen's reign, posters, souvenir specials and a 30,000-ticket giveaway to the Battersea Park Jubilee Festival.
The company claims the latest figures for print and digital subscriptions to The Times and Sunday Times show a combined total of more than 290,000.
Follow Daniel Farey-Jones on Twitter @danfareyjones