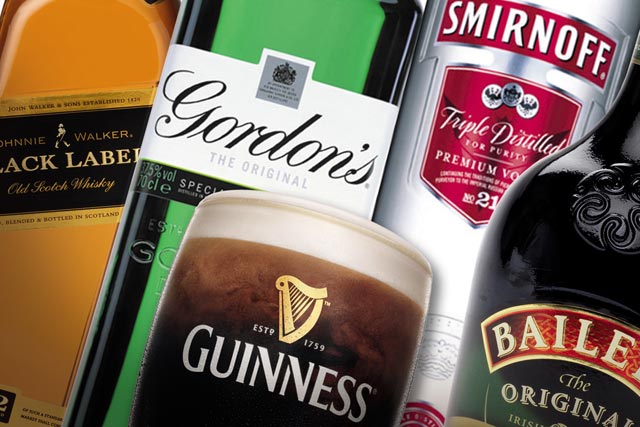 For many of us the month of January is synonymous with a detox of monastic proportions.
After a bibulous festive period, a month of abstinence is often attempted by bloated consumers up and down the country.
The practice has been highlighted this year by a report from the Commons Science and Technology Committee recommending that government responsible drinking guidelines be altered.
For years, the official line has been that a daily drink is OK provided it does not exceed three units for women or four for men.
The aforementioned Committee has this month suggested that, for health reasons, people should have at least two days a week completely clear of alcohol.
Most would agree that without a public health campaign any change in policy along these lines would be piecemeal and ramshackle.
However in a context of government austerity, Kantar Media's TGI survey reveals that this may not be the case.
Compared with other drinkers, those who claim a daily tipple are a quarter more likely to find advertising a waste of their time.
By contrast those who claim to drink two or three times per month view advertising in a more positive light.
They are 23% more likely than the average drinker to agree that advertising helps them choose what they buy.
This same group is also over a third more likely to agree that the point of drinking is getting drunk, often binging once a fortnight.
Daily drinkers take a more responsible attitude to their consumption, being nearly 20% less likely than the average to share the same sentiment.
Alcohol producers also advocate sensible drinking. This has obvious moral foundations but is also commercially shrewd.
Those who drink every day are 31% more likely than the average drinker to be social grade AB. They are a third more likely to earn over £50,000 a year.
More than half of them are over 55, and they are 57% more likely to do their drinking at home.
They are a third more likely to agree that it's worth paying extra for good quality beer and wine.
TGI Worldpanel data (which links TGI's consumer insight with Kantar Worldpanel's extensive purchase data) reveals that this group of wealthy, older and more sensible drinkers do indeed spend more on booze.
The heaviest 20% of wine buyers by spend are a third more likely than other main shoppers to be over 65. They are also 60% more likely to be social grade A.
The heaviest fifth of gin purchasers are 46% more likely to do most of their drinking at home and far more likely to be social grade A or B. They are three quarters more likely to be pensioners than other main shoppers.
Sensible drinkers are the purchasing powerhouses when it comes to off-the-shelf alcohol.
Marketers will be keen to hear how best to reach these mature bacchanals.
Any government campaign to reduce daily drinking would be aimed at this group. Many alcohol producers would seek to target this group anyway for the reasons outlined above.
Those who drink once a day are 40% more likely than the average drinker to be in the heaviest fifth of newspaper readers.
They are 50% more likely to read the Daily Mail and 87% more likely to read the Daily Telegraph.
They are also a quarter more likely to be in the heaviest 20% of radio listeners, Classic FM being a notable channel for reaching this group.
So while daily drinking is deemed unadvisable, most daily drinkers are mature and relatively wealthy individuals.
Any attempt to alter their behaviour should be backed up with an advertising campaign and relevant media insight and this same insight is useful for alcohol brands seeking to target this lucrative segment.
Ashley Underwood, senior strategy executive, Kantar Media