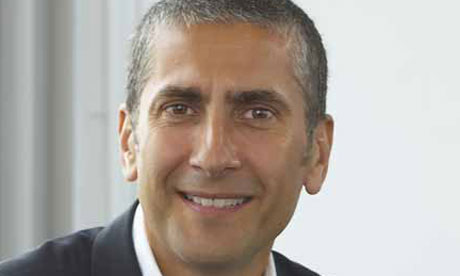 May 1997: When Emap Radio sets up its own broadcast sales house to sell advertising for its radio and TV interests, it hires the former Eurosport sales chief, Tom Toumazis, to head the operation. Toumazis is available, having left Eurosport, rather precipitatively, just three weeks earlier. Toumazis had joined Eurosport in 1994, having worked his way up through the ITV sales system, notably at the Merlin and TVMM sales houses.
November 1999: Now Emap restructures its group ad sales proposition to clarify its strategic direction and improve cross-media ad opportunities. Toumazis is given the new position of director of UK consumer advertising, reporting to Emap's chief executive, Kevin Hand.
September 2001: However, Emap runs into problems stemming from ill-advised US acquisitions - and when Walt Disney TV comes calling, Toumazis becomes the senior vice-president and managing director of European distribution, responsible for marketing and licensing Disney programming to broadcasters across the continent. He describes the opportunity to work for a company with as much heritage as Disney as "an offer I could not refuse".
August 2008: At Disney, Toumazis worked his way up to head programme, new media and channel distribution across Europe, the Middle East, Africa and Canada for Disney-ABC-ESPN Television. But now he takes up an offer to become the chief executive of the Big Brother producer, Endemol Group. He reports to Ynon Kreiz, Endemol Group's chief executive.
May 2011: So far, Toumazis has had TV in his blood - but now he crosses over to the print medium. He's unveiled as the chief executive of thhe pan-European newspaper publisher Mecom, bringing to an end a long-drawn-out hunt for a replacement for David Montgomery. Montgomery, the former Mirror Group chief executive who founded Mecom in 2000, left abruptly in January following a run-in with rebel shareholders.
Fast forward
October 2013: Since its foundation, Mecom has harboured ambitions to become a force in UK media by acquiring a major newspaper group. But when a bid for Trinity Mirror falls through, Toumazis contents himself by buying up the trade media properties formerly owned by Emap. He instigates a merger of the new acquisition's commercial operations with those of the Mecom-owned Dutch newspaper outfit, Limburg Media Group.