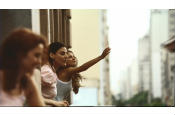 At nearly £3.7bn, the total advertising investment of the 100 biggest spenders was marginally higher than in 2005 - up 0.76% (£27.5m).
It was a year of two halves, with companies initially cutting their spend, only to bolster it later as corporate profits rose to a 40-year high in the third quarter. Much of the rise in marketing spend, however, didn't go on mass media like TV and was allocated to lower-budget activity such as the web, sales promotion and direct marketing.
Indicative of the pervading mood, the top three advertisers - Procter & Gamble, Unilever and the COI - all cut their spend year on year, by 2%, 16% and 19% respectively. 'Overall, 2006 was a poor year for advertising and marketing spend, reflecting low sales and profits,' explains Chris Williamson, head of economics at NTC Economics, which conducts the research for the Institute of Practitioners in Advertising's (IPA) Bellwether Report. 'Marketing money was diverted into sales promotions, and rather than committing to big mass-media campaigns, brands experimented with lower-budget alternatives, including the internet, which could be turned on and off more swiftly.'
The second-half upturn nevertheless bodes well for 2007. Encouraged by robust balance sheets, companies are likely to increase their spend considerably, predicts Williamson. 'They started the year in more buoyant mood than at any time since the dotcom boom,' he says.
This year is set to be characterised by a growth in more sophisticated, integrated campaigns that work across a range of media, including the internet. Not only will this allow brands to better target key audiences, it will offer them better value.


Lloyds TSB, which increased its adspend by nearly 50% to more than £24m last year, exemplifies this approach. It bolstered its TV spend by 20%, radio spend by 630% to nearly £4m and its online budget significantly, according to Julian Elliott, director of customer and market intelligence. Spend on outdoor, which Elliott says delivers 'regional weight', was also increased, by 94% to £1.7m. It also works ever-more closely with its lead ad agency RKCR/Y&R and media agency ZenithOptimedia to ensure that creative ideas work across media, as exemplified by its Hollywood-themed 'Easy living' mortgage campaign, which ran on TV, radio, outdoor and in branches.


The bank uses TV 'extremely cautiously' because of the expense involved, says Elliott. However, he believes the medium is far from moribund. 'It has a unique ability to deliver opinion-changing advertising,' he adds. 'The challenge is getting it to work better with other media to create a richer mix.'
Financial services was the one sector in which all top five advertisers increased their budgets last year. Conversely, the top five automotive brands all cut spend..
'Poor results by GM and Ford underline just how tough things are for the motor industry, and ad budgets have been squeezed,' says Nigel Wonnacott, head of communications at the Society of Motor Manufacturers and Traders. 'Manufacturers are being more thoughtful about how they "pull" consumers in, through, for example, experiential marketing, such as Land Rover's off-road courses. There has also been a shift to more targeted advertising, such as online.'
In the retail sector, adspend was boosted by strong uplifts from Tesco, Boots and, most notably, M&S, which increased its outlay by 38% for food and 55% for non-food activity.
Yet no retailers appear in the top five advertisers in any media category. Richard Hyman, managing director of Verdict Consulting, believes one explanation is the shift toward using marketing tools such as loyalty cards and customer magazines, which allow for constant dialogue.
In the mobile telecoms market, Vodafone stands out with a 27% rise in adspend to £62m; Orange, T-Mobile and O2 all cut their budgets. However, the current data does not show spend on digital advertising, which is calculated later in the year. According to Dominic Chambers, head of brand and marketing communications at Vodafone UK, its digital spend has doubled for each of the past three years. 'Our priority is digital,' he admits. 'It allows us to reach discrete audiences and create a richer experience by creating interaction.'
Vodafone more than doubled its radio spend to nearly £12m, placing it second only to the COI in the category. 'About 25% of radio listening is now online, and radio is a great way to reach people on the move,' says Chambers. The company also increased its outdoor spend by 39% to £19m, making it the medium's second-biggest advertiser, marginally behind Unilever.
One sector where brands have been slower to relinquish TV in favour of more targeted media, particularly the internet, is FMCG. 'We are only just dipping our toes in the water of online, because the way forward for FMCG brands is less clear than it is for other sectors,' admits Bernard Balderston, P&G's associate director of media.
For detailed data on the Top 100 Advertisers see the 14 February edition of Marketing magazine.
| | | | |
| --- | --- | --- | --- |
| | | | |
| | Marketing's Top Advertisers | | |
| Rank | Advertiser | 2006 spend | Change from 2005 |
| | | £m | |
| 1 | PROCTER & GAMBLE | 179 | -2.28% |
| 2 | UNILEVER | 166 | -15.75% |
| 3 | COI COMMUNICATIONS | 137 | -18.73% |
| 4 | LOREAL GOLDEN | 116 | 13.11% |
| 5 | DFS FURNITURE | 98 | 13.13% |
| 6 | RECKITT BENCKISER | 83 | 3.51% |
| 7 | ORANGE | 74 | -16.11% |
| 8 | BSKYB | 74 | -5.73% |
| 9 | NESTLE | 68 | 0.13% |
| 10 | TESCO | 67 | 20.41% |
| 11 | MARKS & SPENCER | 66 | 47.35% |
| 12 | BT | 65 | 1.96% |
| 13 | KELLOGG | 63 | 7.59% |
| 14 | VODAFONE | 62 | 26.85% |
| 15 | VAUXHALL | 61 | -0.64% |
| 16 | MASTERFOODS | 58 | -20.57% |
| 17 | FORD | 51 | -14.63% |
| 18 | SAINSBURY'S | 51 | 6.34% |
| 19 | T-MOBILE | 44 | -2.02% |
| 20 | VOLKSWAGEN | 44 | -2.68% |
| 21 | ASDA | 43 | -0.28% |
| 22 | BOOTS | 42 | 31.50% |
| 23 | ARGOS | 42 | 9.13% |
| 24 | O2 | 41 | -3.00% |
| 25 | RENAULT | 40 | -27.60% |
| 26 | DELL | 39 | 60.59% |
| 27 | B&Q | 39 | -16.10% |
| 28 | CURRYS | 39 | -13.14% |
| 29 | TOYOTA | 36 | -15.57% |
| 30 | PC WORLD | 36 | 2.35% |
| 31 | CITROEN | 35 | 9.26% |
| 32 | BEIERSDORF | 35 | -0.05% |
| 33 | UIP | 35 | -12.30% |
| 34 | DIRECT LINE | 34 | 2.05% |
| 35 | MORRISONS | 33 | 9.04% |
| 36 | NEWS INTERNATIONAL | 32 | -4.42% |
| 37 | SCOTTISH & NEWCASTLE | 31 | 2.44% |
| 38 | CAMELOT GROUP | 31 | 19.33% |
| 39 | COCA-COLA | 31 | 6.65% |
| 40 | GSK CONSUMER HEALTHCARE | 30 | -5.36% |
| 41 | MCDONALD'S | 30 | -22.10% |
| 42 | PEUGEOT | 30 | -18.55% |
| 43 | KRAFT FOODS | 30 | 38.99% |
| 44 | TWENTIETH CENTURY FOX FILM | 28 | 17.83% |
| 45 | MATTEL | 28 | -20.73% |
| 46 | SPECSAVERS | 27 | -1.79% |
| 47 | HSBC | 27 | 15.44% |
| 48 | HOMEBASE | 26 | -7.86% |
| 49 | 3 | 26 | 4.43% |
| 50 | MFI RETAIL | 26 | -9.17% |
| | Source: Nielsen Media Research | | |