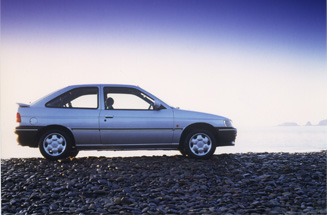 The scheme, which launched in May, entitled consumers to a £2,000 grant for the purchase of a new car if they traded in a ten-year-old vehicle, and almost 10% of June's 176,264 new car registrations came through the scrappage programme.
According to the Society for Motor Manufacturers and Traders (SMMT), the main beneficiaries have been low-cost car marques. Kia registered a 61% year-on-year increase in new car registrations last month, while Chevrolet was up 30% on its 2008 sales.
Fiat and Ford, both significant advertisers around the scrappage scheme, saw sales increase by 2% and 4%. Elsewhere, Hyundai, which launched a major above- and below-the-line campaign around the £2,000 offer, enjoyed a 91% growth in new car registrations last month.
Conversely, scrappage has failed to cover up the problems with General Motors-owned marque Vauxhall, with sales down 35% in June. Opel and Vauxhall are both in the process of being sold by General Motors to Canadian parts manufacturer Magna.
An SMMT spokeswoman said it is important marques continue to advertise around the offer, with consumers still looking to save money: 'From our perspective it has been the brands making people aware of additional deals to scrappage, such as Ford, which have done the best. It's a highly competitive market and the manufacturers must fight for their share.'


June 09 sales
% change 2008
Total 09 ytd sales
% change ytd 08










Hyundai
5,265
91.11
19,799
22.12
Kia
4,945
60.55
19,064
4.06
Chevrolet
2,403
30.1
8,789
-14.54
Ford
29,803
4
159,090
-14.16
Fiat
5,143
2.04
22,340
-28.05










Renault
2,853
-71.84
23,992
-59.71
Vauxhall
20,990
-34.52
122,013
-30.38
Citroen
5,511
-30.88
46,170
-32.21
Peugeot
9,909
-19.3
49,073
-31.06
Volkswagen
12,561
-18.69
75,453
-25.05
Source: SMMT