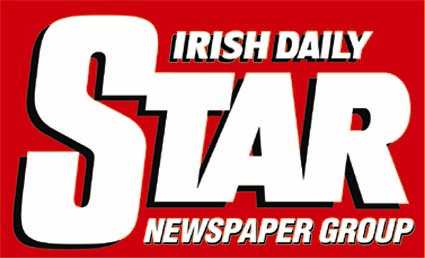 The Irish Daily Star, published in Ireland through a joint venture between Desmond's N&S and Independent News & Media, has published colour paparazzi photographs of the Duchess of Cambridge in its Saturday edition today (15 September).
Media Week has been told by an N&S spokesman that the decision has "outraged" Desmond, whose business interests - as owner of the Daily Express and OK! Magazine among others - relies heavily upon the support of 'royal-loving Middle England', and in having a relationship with St James' Palace.
In a statement with strong echoes of the one made by Bauer Media yesterday, which owns the 'Closer' brand responsible for first publishing topless Kate pictures, Northern & Shell sought to distance itself from the contentious photos.
The company admitted it has "no editorial control" over the Irish Daily Star, but said it was "profoundly dismayed at the decision".
The publisher is now consulting with its lawyers "as a matter of urgency" over what it believes to be "a serious breach of contract", in terms of the 'Daily Star' brand positioning and values.
7pm update: Desmond said: "I am very angry at the decision to publish these photographs and am taking immediate steps to close down the joint venture."
Responding to the reports, a St James's Palace spokeswoman said: "There can be no motivation for this action other than greed."
Yesterday, the Palace began legal proceedings for "breach of privacy" against the publisher of Closer Magazine France (Mondadori).
The Irish Daily star editor Michael O' Kane defended the publication of the photos in an interview with the BBC. He said: "I did this as a service to our readers, I'm a little taken aback by the reaction in the UK
"It only seems to be an issue in the UK because she is your future queen. But from our point of view in Ireland, Kate Middleton is just another of the fantastic line of celebrities."
The industry tensions of the last 48 hours have called into question the complexities of control, and the amount of power ceded, among publishers who have extended the reach of their successful brands through licensing agreements and joint ventures.
And the situation is far from over. Chi, a magazine owned by one of Europe's largest magaizne publishers, Mondadori, is preparing to publish a 26 page special with dozens of photographs of Kate Middleton next week.
The Italian publisher has many established British interests in place and owns the Grazia brand, the most successful weekly magazine launch of the last decade.
Northern & Shell's statement in full:
"We abhor the decision of the Irish Daily Star to publish these intrusive pictures of the Duke and Duchess of Cambridge which we, like St James's Palace, believe to be a grotesque invasion of their privacy.
"The Irish Daily Star is a joint venture with Independent News & Media over which we have no editorial control.
"We were not given advance notice of the decision to publish these pictures by their management and we are consulting with our lawyers as a matter of urgency over what we believe to be a serious breach of their contract.
"Northern & Shell is profoundly dismayed at the decision made by Irish Daily Star, which would never have been made by any of the newspapers or magazines under our editorial control. We consider all aspects of privacy very carefully, and would never condone this action.
"When the recent pictures of Prince Harry were made available to UK newspapers, even though that was a very different and more public situation, we felt that there was no public interest in publishing those images.
"This is of course a far more distressing situation and while it has nothing to do with the Daily Star UK or any of Northern & Shell's own newspapers, we very much regret the distress it has caused."