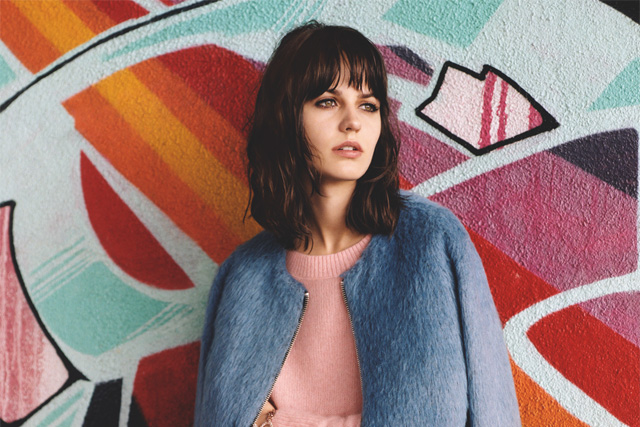 Sauvaire joined the Arcadia-owned brand as marketing director six years ago, and has since overseen campaigns including Topshop's tie-up with Kate Moss in 2007 and its ongoing activity around London Fashion Week.
She has also led the marketing for Topshop's international expansion, beginning with the opening of its flagship store in New York in 2009, and subsequent launches in Chicago, Las Vegas, Los Angeles and Hong Kong.
Prior to joining the retailer, Sauvaire was an account director at creative communications agency Exposure, where Topshop was one of her clients.
As part of her now role, she will join the Topshop board alongside managing director Mary Homer and creative director Kate Phelan.
Global territories
Sir Philip Green said: "We are delighted to appoint Sheena to this role. She has extensive knowledge of this brand both in the UK and internationally and has been instrumental in all campaigns over the last six years.
"We are looking forward to building the brand further by launching in new global territories and developing many exciting brand initiatives, the first being our Topshop UNIQUE SS14 show at LFW in less than 10 days time."
Sauvaire told Marketing she will continue to focus on pushing the brand internationally and strengthening its multi-channel proposition, as well as positioning Topshop as a leader in the creative industries.
"London is a fashion capital, it's famed for its creativity, and I think that is something that is really inherent in Topshop. As we look at our brand positioning globally, that's the ethos we want to take to these new territories – the creativity and the energy of London," she said.
Sauvaire added that Topshop will look to expand its partnerships with emerging technology developers: "For many years we have supported up and coming talent, through our designers, photographers and make-up artists. Another area of creativity is the whole tech space, and there are a number of app developers and videographers that we're looking at supporting."
Justin Cooke left Topshop this week to launch a consultancy, Innovate7.