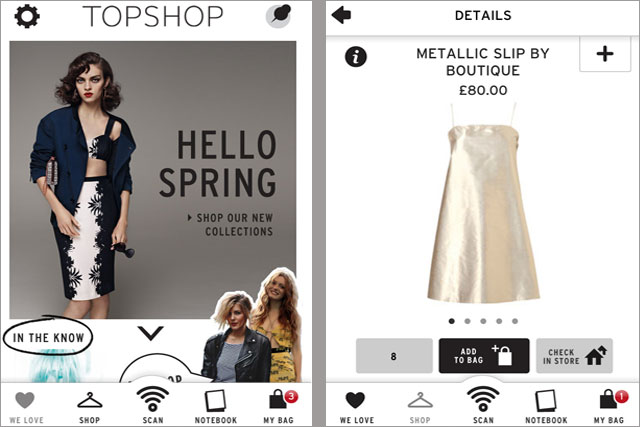 The sequence of seven shows started yesterday and will run through to tomorrow evening (21 February).
In addition to the live streaming, users can also access additional content through QR codes printed in store windows, on the tags of Newgen designer T-shirts, and in the Topshop newspaper distributed during Fashion Week.
The content includes a film specially created for Topshop by Nick Knight and starring Karlie Kloss, behind-the-scenes videos, and a make-up tutorial.
The Arcadia-owned retailer launched its new iPhone app in December.
It claims the app is fully transactional and will feature its entire product catalogue.
Follow Daniel Farey-Jones on Twitter @danfareyjones