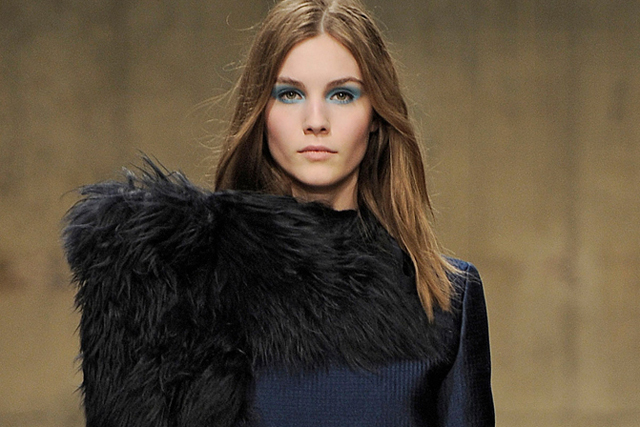 Chirp is a technology that enables people at a single location to share information between their mobile devices via a "chirp" sound. Topshop's flagship Oxford Circus store will feature a Chirp and Twitter "garden" that shoppers can enter to receive content.
The venue for this year's show is a space designed by architect Pernilla Ohrstedt, situated in London's Regent's Park. Users can watch the fashion show, which takes place at 3pm on Sunday 15 September, live via Topshop's website.
Users will be sent a digital image, which they can tap on to reveal various aspects of the show – including images of the pattern room where the autumn/winter collection was made, photos of the collection backstage and finally, the models strutting down the catwalk.
Topshop will also host a live Twitter gallery before and during the show, while a 'Customise the Catwalk' app will enable users to change the colour of selected clothing and accessories, the moment they go live on the catwalk.
Sir Philip Green, chief executive of Topshop-owner Arcadia Group, said: "Each season, we set ourselves the challenge to innovate and excite in a different way with the Unique show; not only in terms of our collection and show space, but also how to engage with and involve Topshop fans worldwide.
"The link with Chirp is fun and we love the fact that it allows people to discover new aspects of the collection and what goes on behind the scenes at Unique, through creating iconic images to story tell."
Topshop last week appointed Sheena Sauvaire to the role of chief marketing officer, following the departure of Justin Cooke, who has left to set up a consultancy, Innovate7.