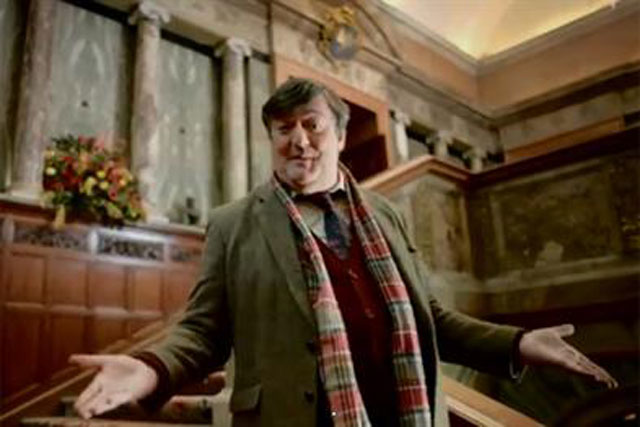 According to a report by travel technology companies Forward Keys and Amadeus, there has been an 8% year-on-year decline in bookings for trips to the UK from overseas for the three weeks prior to the Olympics, from 2 July to 22 July.
Mark Di Toro, spokesperson for VisitBritain, said: "The slight dip just before the games simply means that tourists are choosing to travel around the peak time to avoid Olympic traffic."
VisitBritain launched its first global ad campaign in a decade last June – possibly making this year's comparatives tougher – pledging to spend £100m over four years.
The push started with a 'You're Invited' campaign featuring prominent Brits Judi Dench, Dev Patel, Twiggy, Rupert Everett and Jamie Oliver, in a bid to boost tourism numbers by more than four million over four years.
This then became pulled into the Department for Culture, Media and Sport's (DCMS) 'Great' campaign, which gave a further £25m push to keep driving tourism over the four-year period.
Di Toro stressed VisitBritain's commitment to driving inbound tourism in the run-up to, during, and after the Olympic period, stating that the body's next marketing push will start immediately after the Games.
He said: "Our work doesn't stop with the Games – post-Olympics our 'Great' activity will focus on harvesting the afterglow, by immediately rolling out a heavyweight tactical and image campaign to ensure that visitors book their trip.
"Working with both commercial partners and global brands, this activity will provide compelling offers to visit Britain and drive bookings for many years to come.
The research released today (30 May) shows a positive trend in bookings in the three weeks after the Olympics, growing 6% on last year.
The most traffic from a single country to the UK during the games will come from the USA, accounting for 19% of arrivals.
However, Europe is the largest source region, bringing in 46% of expected arrivals, while North America is second with a 23% share.
Follow Loulla-Mae Eleftheriou-Smith at @loullamae_es