Peru
Toyota 'hybrids' by Y&R Peru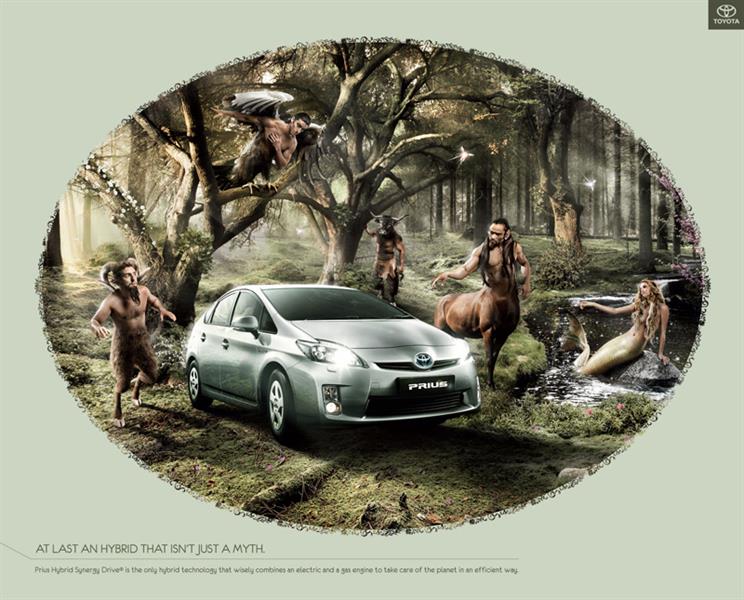 Y&R Peru has created a print campaign to promote the new Toyota Priuus by making a visual play on its hybrid status.
The hybrid Toyota model is set against an enchanted forest background, populated by an array of mythical hybrid creatures.
Photographed by Luis Felipe Soto, the Fantasia-inspired beings gather around the car in wonder, pointing and admiring.
The strapline reads: "At last an hybrid that isn't just a myth".