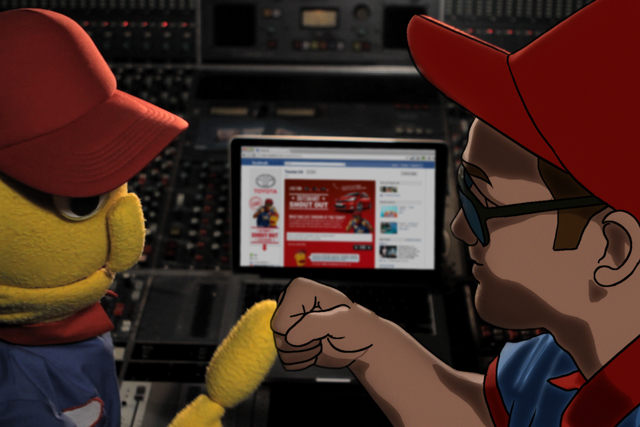 The Japanese manufacturer last year launched its 'Outsmart life' campaign for Yaris starring animated rapper Gadget and puppet character Slick, with music-themed clips focusing on technological benefits of the model.
Toyota is now set to expand the campaign with a 'Shout out' Facebook and YouTube promotion in which consumers will be able to have personalised music videos recorded for them.
Users are invited to suggest things that frustrate them in daily life, and from 12 January the best tracks will be performed by Gadget and Slick on Toyota's Facebook and YouTube. The campaign has been created by Saatchi & Saatchi.
Lisa Fielden, brand and digital marketing manager at Toyota, said: "The 'Gadget Guy' TV creative has made an impact in the conversations of our target audience.
"[The new activity] takes this a step further, giving them a great piece of content that is both fun and sharable."