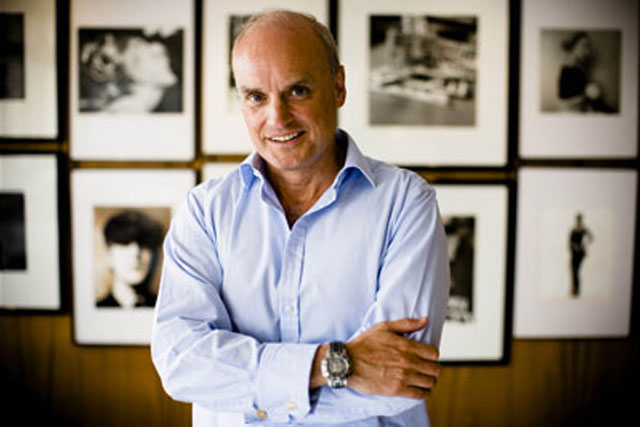 Advertising
Rainey Kelly Campbell Roalfe/Y&R has moved quickly to fill its vacant executive creative director post with the appointment of Toby Talbot, the group executive creative director of DDB New Zealand and regional creative director for DDB Asia-Pacific.
Talbot replaces Damon Collins, who is leaving to launch a start-up with the agency's chief executive Richard Exon. (Campaign)
The Leo Burnett UK chief executive and group chairman, Andrew Edwards, is to take on the additional new role of president of Central Europe.
As part of his remit, Edwards will work across Turkey, Poland, Hungary, Serbia, Slovakia, Slovenia and Romania, as well as the UK. Edwards will report to the chairman and chief executive worldwide, Tom Bernardin. (Campaign)
Marketing
Kellogg has appointed 20-year Procter & Gamble (P&G) veteran Jonathan Myers as its UK managing director. Myers, who replaces Greg Peterson, will take up the role in January. As regional vice-president, UK and Republic of Ireland, Myers will report to Stephen Twaddell, president of Kellogg Europe. (Marketing)
Müller marketing director Lee Rolston is leaving the company after just over a year in the role, amid swingeing cuts to the dairy-product company's senior management and a shake-up of its UK business. Rolston's departure -follows the exit of Müller's UK chief executive, Gharry Eccles, in October. (Marketing)
KFC has hired Gu marketer Meg Farren as its marketing director of new concepts and strategy. Farren joins from the chocolate-pudding brand, where she held the position of new business director. She will report to Jennelle Tilling, vice-president of marketing at KFC. (Marketing)
Jeremy Ellis, TUI Travel's head of marketing, has been promoted to the role of marketing director with immediate effect. Ellis takes on the role after Tim Williamson, TUI's former customer director who also oversaw marketing, left the company in September last year. Christian Cull, director of communications at TUI is leaving his role amid the shake-up. (Marketing)
Media
Google's Bruce Daisley has been poached by Twitter to become its first UK commercial director. Daisley will be responsible for creating an advertising business for Twitter in the UK. (Campaign)
News International has hired Ian Dowds to fill the new role of sales director. Dowds was previously the vice-president of UK revenue at the advertising network Specific Media. His appointment follows the recent restructure of the NI commercial team that saw the trading director, Dominic Carter, promoted to the new role of commercial director. (Campaign)
Clive Punter, LinkedIn's global managing director of marketing solutions, has left the business-to-business social media site after just 14 months. It is not known whether Punter has a job to go to, but he is believed to be looking to work with businesses and private equity houses as a consultant. (Media Week)
Cennydd Roberts, the head of emerging platforms at Clear Channel Outdoor, is leaving the company to join former Ocean Outdoor chief executive Damian Cox at his new outdoor consultancy business, Wildstone. Roberts will take the role of business development. (Media Week)
Condé Nast's UK managing director, Nicholas Coleridge, will assume the newly created role of president of the publisher's international operations from the start of 2012. Coleridge will continue to manage the publisher's UK operations while focusing on his new extended role. (Media Week)
Steve Atkinson, the group sales director of Clear Channel Outdoor UK, has resigned from the business after three years. Atkinson has decided not to return to work from paternity leave following the birth of his son. (Media Week)
KidsCo, the international children's channel, has announced its managing director Paul Robinson has resigned after five years at the helm. Hendrik McDermott, a member of NBCUniversal International's business development team, has assumed the role of interim managing director with immediate effect. (Media Week)
WPP out of home agency Kinetic has appointed Andy Jonesco, the former managing director of BSkyB's online product group, as its chief executive for Europe, Middle East and Africa (EMEA), replacing Simon Crisp. Jonesco will report to Steve Ridley, global chief executive of Kinetic. (Media Week)
James Murdoch has been re-elected as BSkyB chairman at the annual general meeting of Sky shareholders, securing 81.2% of the votes cast. Murdoch, who is chairman and chief executive of News Corporation International and deputy chief operating officer of News Corporation, was appointed chairman in 2007. (Media Week)
Rachael Stilwell, Brand Republic's former publishing director, has been hired by content marketing agency Seven to head up its B2B division. Stilwell will join Seven in January 2012. (Media Week)
Mike Parker, head of strategic sales and commercial marketing at Channel 4 is to leave the broadcaster after 20 years. Channel 4 is currently in the process of a restructure that will see its commercial division reorganised into multi-disciplinary agency facing groups. (Media Week)
Dave Berry, presenter of the weekend breakfast show on 95.8 Capital FM, is to replace Johnny Vaughan as Lisa Snowdon's co-presenter on weekday mornings, early next year. Vaughan had presented the breakfast programme for eight years. (Media Week)
Time Inc, the parent of IPC Media and the US publishing giant behind titles including People and Time, has appointed Digitas global chief executive Laura Lang as its new chief executive. She will join in January and will report to Jeff Bewkes, Time Warner chief executive. (Media Week)