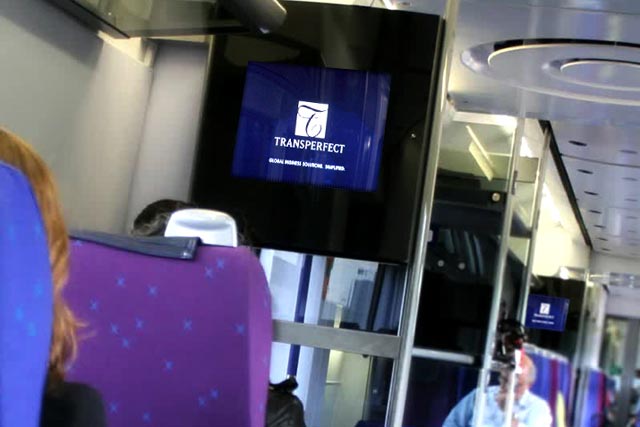 The TransPerfect ads, which were booked direct by the client with airport media owner JCDecaux Airport, will run before Sky News content on the outbound journey and after Sky News on the return, until October.
Unlike roadside digital outdoor sites, the screens on the Heathrow Express can carry spot ads with full motion and sound, as passengers journey between Paddington and the terminals at London Heathrow.
Liz Elting, co-chief executive at TransPerfect, said: "TransPerfect offers a broad spectrum of business services, from translation to interpretation, to legal support. This is a perfect forum in which to reach diverse business travellers."
JCDecaux calls the digital screens on the Heathrow Express, digital onboard panels, and they carry Sky News content, similar to JCDecaux's national network of Transvision screens in rail stations.
Steve Cox, marketing director of JCDecaux Airport, said: "The digital onboard panels reach a captive, premium audience, with Sky News' content driving passenger engagement with the creative executions.
"This model has been proven to work with Sky's content on Transvision screens. TransPerfect's campaign illustrates that advertisers can run detailed messages, with motion and sound, benefiting from the long-dwell times in this unique environment."
Heathrow Express claims to reach 5.3 million passengers every year, with a 96% ABC1 profile, and its screens show breaking news, news reports, weather, stock market reports and selected Sky content.