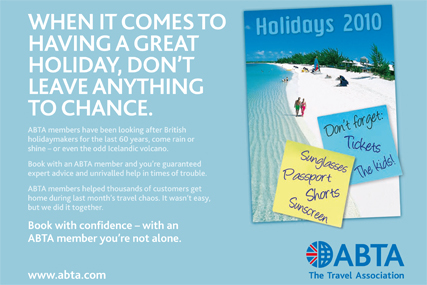 Speaking at an Association of British Travels Agents' (ABTA) conference, leading industry figures called on the government to scrap an impending rise in Air Passenger Duty (APD), and reform the Air Travel Organisers' Licence (ATOL) financial protection scheme.
Due to a controversial banding system based on capital cities, travelling to the Caribbean costs far more than it does to further-flung destinations such as Hawaii. From November, a family of four will pay £600 in APD to fly premium economy class to Barbados.
The Conservative-Liberal Democrat coalition has pledged to scrap individual-passenger APD in favour of a per-plane tax, but there are fears the reform may not arrive in time to prevent another scheduled APD hike in November.
TUI Travel UK managing director Dermot Blastland urged the government to consider the impact of the tax on a fragile market, and dismissed any suggestion that APD is a green tax as "cobblers".
Blastland added: "APD doesn't encourage environmentally-sensible behaviour, as there is no incentive to get rid of inefficient aircraft. Travel is a very price-sensitive market, not at all a well-heeled, easy-to-tax area."
ABTA chief executive Mark Tanzer said the government should take into account the difficulties facing the travel industry.
He said: "We face unprecedented upheaval on many levels: customers are less confident than they were before the volcanic ash cloud, we have civil unrest in some of our core destinations, and there are the BA strikes. What we need are fair taxes that don't suppress demand."
Last month, ABTA launched an ad campaign encouraging consumers to book with their members, in the wake of the volcanic ash crisis.
A series of regional print ads, created by Siren PR, carry the strapline: "When it comes to having a great holiday, don't leave anything to chance."