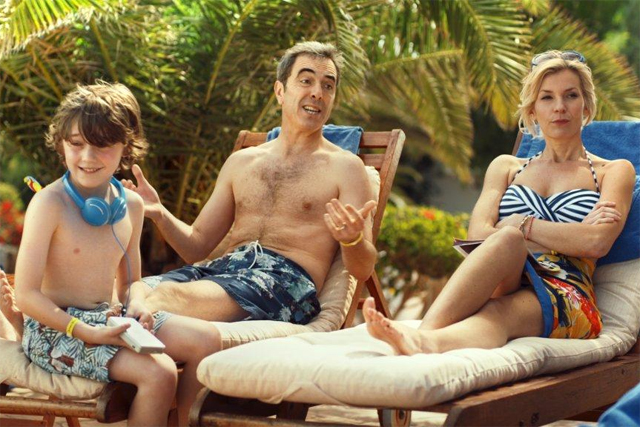 The great Indian leader Jawaharlal Nehru once remarked, "There is no end to the adventures we can have if only we seek them with our eyes open."
Within the ever-evolving travel and tourism industry, just over 1bn people are doing exactly that. But what are they looking for?
The answer is inextricably linked to two things: socio-economic factors, driven by advances in technology. The challenge facing the Thomas Cook's of this world is to identify and comprehend these phenomena.
It is clear that nobody has any money. Or at least, that's how we all feel

.
Turning the lens of scrutiny onto the economy, it is clear that nobody has any money. Or at least, that's how we all feel. At the end of the last year, only 20% of UK consumers agreed that they felt "pretty confident that they would be OK". Almost everyone else said either "I'm really worried" or "Things are already really bad – they can't get a lot worse". Add to that the endlessly imminent threat of the collapse of the eurozone, and you have challenging times for everyone.
No longer is a holiday seen as our inalienable right and a necessity. Now it's more of a treat. Twice as many of us think that way, rather than seeing holidays as a non-negotiable item in our annual budgets. And we are prepared to take fewer short breaks as well. As a result, the "staycation" is here to stay. A cheaper and more convenient UK-based holiday has never been a more alluring prospect, particularly given the summer so far.
Marketing cycles
To accommodate these changes in travellers' behaviour, product and marketing cycles have had to evolve too. Booking lead times are getting squeezed much nearer to the departure point, in the hope of hedging bets against uncertainty. Packaged holidays are also on the rise as the purse strings tighten. To summarise, we all want more bang for our buck – in every respect.
The way consumers act has not changed within an economic vacuum. Rather attitudes and behaviour have developed in parallel with massive technological advances.
We may not have much money, but we have an endless variety of needs, and technology enables us to satisfy our travel-centric desires. Now we can all be "independent explorers".
With instantaneous access to terabytes of information, we expect seamless and fluid browsing complimented by a plethora of personalised options. Even a package holiday needs them now. The competition is on to provide them.
This breeds choice: solo travel is on the rise; "digital detox" holidays appeal to some, while others judge destinations by the amount of free wi-fi available; new business models blossom, from budget seat-renting on private jets, to letting gardens to passing campers; the fair-trade movement is creeping in.
To paraphrase Henry Ford, we are now happy with any colour as long as it is the one we like.
Travel revolution
The web may have opened up a world of possibility for the individual, but it hit the travel industry hard, driving many traditional agents out of business. The last decade's revolution in how consumers research and book their trips is well documented.
A new revolution is now brewing: smartphones and tablets are becoming the digital platforms of choice, spurred on by the relentless march of social media.
More than half of the UK mobile users are now on smartphones and two thirds of them use the devices for social media access. About a fifth of all UK online time is spent just on Facebook.
In many ways, mobile platforms are ideal for the travel industry. They are personal, portable, location- and time-specific. They could be used across all touchpoints of the customer (and real) journey, particularly in moments of need.
The individual is now King. And we are extremely mysterious, multifaceted creatures.
And it is the same for social media, essential now for turning marketing into service and for managing reputation – now more dependent than ever on third parties - more robustly. The key to innovating in this space could be to follow the consumer – and their friends.
So what does this all mean? In essence, the creation of holiday product can no longer be an external, independent process based purely on the operational needs of the travel operator. Rather it needs to become personalised, relative – the needs of the consumer inherent in its very DNA.
The individual is now King. And we are extremely mysterious, multifaceted creatures. Consequently, the true challenge facing the travel and tourism industry is to understand the mechanics of the human mind, and the complexities of our desires, as well as and how it reacts to social, technological and economic stimulae.
Forget Saint Tropez. A journey through our mind is in order.