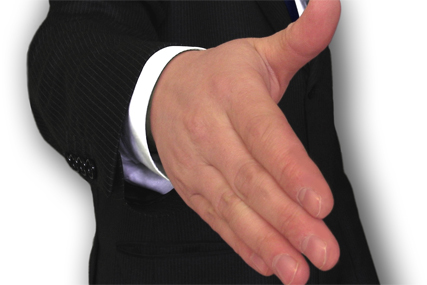 There was more than an undercurrent of derision when the latest announcement of a convert to corporate barter, Mark Chippendale, was announced last month.
A combination of a chronic lack of understanding of the sector, and the fact that Chippendale (or Chips, as he's known) had left his previous post at outdoor specialist CBS Outdoor, conspired to present some not particularly helpful schoolyard taunts, a collection of which included, "can't understand why he's gone there" and "another one joins the new toilet media".
The later refers to the the period of time when high-profile industry figures including Garry Lace, the colourful former chief executive of ad agencies Grey London and Lowe London, did a stint in washroom media that was seen by many to be below his skill set.
Experience counts
In Chips' case any head tilting at his appointment as managing director at barter specialist Active International really was extracting the urine, as the well liked media figure had cut his teeth in a series of high-profile media roles, not least at CBS Outdoor, but also at News Group Newspapers, publisher of The Sun and The News of the World and as vice-president of media sales for Yahoo Europe.
Prior to that he had also been tasked with the not insurmountable task of steering the commercial teams at BSkyB as director of sales at the broadcaster.
He joins a sector where he will be looking across the water at Graham Duff former EMEA president at Universal McCann, who took the post of managing director for the UK and Europe at barter firm Miroma.
Other well-known media figures to enter the barter domain include Matt Shreeve, the former head of agency sales at Channel 4 who was, up until last year, UK commercial director at Active International.
The sector even boasts a client heavyweight in Bernhard Glock, who has previously held the position of head of media at FMCG giant Procter & Gamble and is now chairman of Miroma.
Barter grows up
Unsurprisingly, Marc Boyan, co-founder and chief executive of Miroma, whose clients include car marques Kia and Honda, film distributor Momentum Pictures and retailer House of Fraser, thinks the calibre of people being attracted to the sector is a sign of it reaching some form of maturity.
"The industry has spent a few years finding its way," he says, "but over time it has built its credibility and now with people like Graham, Simon Poole [former GMTV sales and marketing director] and also having our chairman Bernhard Glock, who was head of media at Procter & Gamble. I think that people need to now trust us and work with us."
Dean Wilson, chief executive of Active International, which has engineered deals for Young's Seafood and JML, can also see a level of acceptance indicated by Chippendale's appointment.
"Our business has grown quite a lot in the past three years, and I think that at this point in time [Chippendale] is perfect for someone we need in the UK," he says.
"He's very experienced and we barter in all sorts of spaces, in digital, television, out-of-home and in print media, so he brings all that experience with him. The truth is [through our expansion] we are now in a position to attract better talent."
Niall Callan, barter director at Mindshare, says the recruitment of Chippendale and previously Duff gives a reinvigorated credence to barter.
"Where barter has been and where it is now are two totally different places," says Callan. It proves that it has moved out of a murky world and it is now more mainstream."
"It's something that clients are referring to when they have a stock issue, but I also think that one of the key things is having people in agencies that understand the process is also giving clients confidence.
"It is true that clients are thinking how can I use an element of stock to fund my media on an increasingly regular basis."
Attracting that talent may help, but it is only a part of the equation that will lead to greater acceptance of the practice in the UK media space and, after all, it has been a full decade since the collapse and liquidation of major barter player, MRI International, which had offices in the US and UK.
David Fletcher, commercial director of Omnicom Media Group, says, "As a business model, as a tool, it's always going to be a little bit around the edges, due to the nature of the business model, rather than what people perceive it to be, or have perceived it to be in the past."
"Our clients are certainly, more and more, asking us about barter, but are more generally screaming at us for ideas of how we can add value, add more service, which is what you would expect and the agency that adds barter into that as an answer to that client request is going to benefit from that, in a way its as simple as that."
Barter in practice
So how can we sum up a barter deal? Well here goes, get ready, take a deep breath. According to Wilson, this is an example of how it might go:
For instance, if a client has an excess of stock they need to offload with a value of £300,000, but the market was only willing to pay £100,000 for it, the barter company involved would give the advertiser £300,000 of trade credits in return for the stock that yielded £300,000, and the advertiser would then use those trade credits to advertise through media.
But where is the £200,000 cash shortfall you may ask? Well, the "catch" (if you want to call it that) is that the advertiser involved then has to use those trade credits alongside cash when they spend it.
So for instance, hypothetically the advertiser involved may have to book £2m of advertising, for which they have to find £1.7m in cash and use £300,000 of trade credits.
That £2m worth of advertising for a media owner to accept it needs to be new, or incremental or advantageous in some way.
It could equal more share, or more volume or even in some circumstances media owners will accept a deal including barter if it prevents money moving out of their sector and into another.
The bottom line, and what makes the model work, is that the barter company may have provided media owners with, for instance, hotels, or maybe paid for their advertising, for example, through billboards in return for a media credit.
So on the £2m of advertising, that may have only cost the barter company £1.6m. So, if the barter company has organised all of a broadcaster's events for the year and that has come to £1.6m, the barter company is likely to ask for £2m worth of advertising space off that broadcaster.
Effectively, if the barter company then has £2m of advertising inventory, and it then sells that inventory for £1.7m in cash to a given advertiser and £300,000 in trade credits and the cost of servicing said broadcaster with its requirements for the year is £1.6m, the £1.7m from the client will yield the barter company £100,000.
Head hurting? Ready to exhale?
Non-cash element
Fletcher points out that the fear simply comes from the perception that the deal may be more complicated than your average media transaction between client, media agency and media owner.
"The fact that there is a non-cash element to it scares people," he says. "It's as simple as that, but when you actually peel that away, it is purely just a financial transaction, it's not a media related transaction, it's a financial transaction."
Callan says there is a myth that barter is still about discarded products and that some clients are even using "first line" products to fund their barter deals.
"It's turned on its head," says Callan, "it's not just about second line product, or product that is second rate, it's more like first run product now."
That mirrors the way the sector is now being seen, Callan proffers, "It's now something that clients are talking about all the way through the media process, obviously after planning as we insist that planning comes first and the communications objective is the key."
"What we can do at the end of that is find a way of trading an element of stock to maybe reduce the cost, or maybe make the plan work harder."
Value adds for clients
Mark Finnegan, managing director of Interpublic Group in house barter agency Orion puts it simply, "There is a definite positive shift in the industry's attitude towards barter."
"Agencies are always looking for value-adds for their clients," he continues, "and barter delivers in two ways – loss avoidance on a client's asset and additional value on their media activity.
"Media owners understand that barter companies free up or generate incremental budgets for clients by trading their assets – those who support these clients receive increased revenue."
However, before we accept that barter may be entering the mainstream media arena we also have to realise that it has its limitations.
More premium product may now be traded by advertisers to achieve their media goals, but that does not mean that media owners will necessarily hand over their key positions within a schedule to a bartered deal, the key phrase is the aforementioned "incremental or advantageous" aspect to a media owner of extra barter money.
Boyan is candid about the stretch of a barter negotiation. "We can't barter with every single media owner," he says. "For instance, Conde Nast, Vogue magazine, inside front cover, you cannot barter that page, you're not going to be able to barter with Google, you're not going to be able to barter the Superbowl breaks, and I'll admit that I have gone into clients and said that we can't barter anything they are requesting."
Jumping the hurdle
Although this may be a slight hurdle to media agencies that are used to an "early right hand page" or "first in break" when paying with cold hard invoiced cash, the process of corporate barter looks only like it is going to expand as advertisers weigh up their budgets in a harsh economic environment.
If that's the case, it is something that media agencies and media owners will have to get increasingly used to.
Wilson attempts to put it in plain terms, "It is just about creating an arbitrage from one side of the media vendor side, over to the client side.
"Instead of being in the realm of communications planning, we are in the realms of pure 'commercialness' if you like. We're just talking a little bit of a slightly different language to people in agencies."
It looks like a language the media industry is going to be increasingly interested in learning, or risk illiteracy.