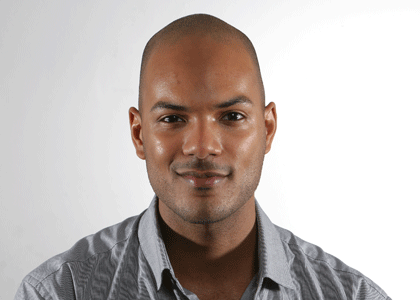 There's an in-joke that's been doing the rounds for a while now among people who work with mobile.
As far back as 2007, influencers and analysts have pinpointed each subsequent year as "The Year of Mobile", the year when finally, the mobile market will explode and marketing spend on the mobile device will rocket in line with consumer behaviour.
As each ensuing year came and went, the prediction carried increasing ridicule, while the medium continued to struggle into maturity.
According to mobile specialists at agencies including MediaCom, Manning Gottlieb OMD, Mindshare and Starcom MediaVest, it now gets referred to as "The Decade of Mobile" or "The Era of Mobile".
No longer can anyone can talk of mobile's development in terms of a specific year without sending a room full of planners into derision.
The fact is however, that due to Apple's dominance of both the smartphone and the tablet market, combined with more competitive Android operating systems, mobile growth can now, legitimately be deemed as explosive.
"It's still a bit like the early days of the internet, fairly unpredictable with no standard measurement and too much hype," says Mindshare global digital leader Norm Johnston.
"However, Apple and Android have provided scale that was never there before and this has encouraged more brands to experiment and provide compelling consumer experiences."
The GSM Association states there are currently 4.1 billion mobile phones in operation across the world. That's more than double the number of television sets and over three times the number of PCs.
The trade body, which represents mobile operators worldwide, estimates this will grow to 29 billion by 2014 as cheaper handsets become more accessible to higher density populations.
At the same time, mobile internet adoption is growing at an even faster rate than online adoption.
The recent 'How to get Advertising onto Mobile' report, published by the UK's Internet Advertising Bureau states: "Mobile is now pervasive and globally, consumers are doing more with their devices.
"Analysts are predicting marketing and advertising spend on the mobile device will be worth nearly £1bn in the UK by 2015, and €5bn in the whole of Western Europe, which creates a huge opportunity for advertisers."
Stefan Bardega, head of mobile at MediaCom labels the sector's past two years as a "trough of disillusionment".
"Mobile was overhyped. Too many brands were instructed to spend budget on apps and mobile solutions that had no marketing support," he says. "Now, companies are focused on formulating coherent strategies and working out how mobile fits into their wider marketing mix."
One such company is ITV. Its head of mobile, Richard Hicks declined to comment due to the broadcaster currently undergoing a full strategy review. Its rival Channel 4 also wouldn't be drawn on the future of its mobile strategy following this year's launch of 4oD onto iPad in April and iPhone in September, plus the impending launch of 4oD onto Xbox Live before Christmas.
MediaCom meanwhile, is on the verge of launching an updated planning approach to mobile, entitled 'Sixth Sense'.
Bardega explains: "The average smartphone now has between 40 and 60 inputs and outputs. So not only do we consider the relevance of each mobile platform for our clients, we also focus on which of these usages should be considered for each campaign."
As an example, Bardega cites a recent project for Alton Towers, during which the agency tapped into the trend for "check-ins" on Facebook.
"We announced that anyone using this feature to check-in at Alton Towers would receive a discounted entry price to the theme park. We had more than 5,000 people show up and claim their discount," he says.
During the first half of 2011, the number of apps for the iPhone exceeded 325,000 and the number of iPad apps exceeded 90,000. In addition, the Android market now has more than 250,000 apps. MediaCom was responsible for launching Natwest's banking app earlier this year.
"People used to think that sticking an app in the App Store was enough. It wasn't and still isn't but now we can target consumers whose behaviour suggests they would benefit from that app," Bardega continues.
"On behalf of Natwest we did a deal with the O2 network. Using its data, we targeted every iPhone owner with a Natwest bank account. The download response rate was overwhelming."
In a similar vein Starbucks is widely believed to be the first brand to implement Geo-targeting technology to pinpoint consumers who are close to a coffee shop before then texting them a discount code.
However, O2 was the first network to offer location relevant messaging from September 2010. Now the network has more than seven million customers opted in to receive these messages and increasing numbers of brands are taking advantage.
Using O2's data on behalf of the Samsung Galaxy S2 handset, Starcom MediaVest pinpointed smartphone account holders who were close to an O2 store.
A text, inviting them to go into the store and find out the answer to a question about the functionality of the new Galaxy, was then dispatched.
Texting back the answer to the question would enter the consumer into a competition to win one of the Galaxy S2 handsets.
"Your phone is always on and always with you so it's the perfect mechanic to persuade you to take impulsive action," says Milton Elias, head of mobile at Starcom MediaVest Group.
"Samsung has led the way on mobile marketing with 3D tablet advertising on iPad that allows the user to fly the phone in a 360-degree rotation, an embedded secret Galaxy-themed level in the Angry Birds Seasons game and sponsorship initiatives including the Guardian's recent app for Android."
Mark Halliday, mobile director at Manning Gottlieb OMD says that brands can now geo-target consumers who are within a few metres of specific stores and that this technology, along with the rise of the tablet has enabled mobile to accelerated its evolution.
He says: "Your phone knows so much about you, where you've been, who you've called. This information can be used by advertisers for greater relevance and targeted offers.
"When brands such as TopShop are reporting that per cent of all sales are being driven through mobile devices, everyone has to take note."
In-fact, one-fifth of all E-commerce traffic is now delivered by mobile. This means that brands without a mobile strategy, or websites that are not optimized for mobile-use are effectively closed for one day in every working week.
It's not just FMCG brands that are benefitting from the accelerated shift from PC to mobile either. Google announced recently that the word "insurance" was attracting one million searches each month from a mobile device out of a total average monthly search quota of 13 million.
Simon Andrews, founder of Addictive Mobile, believes that clients can gain a return on investment within three months simply by improving search engine optimisation across mobile platforms.
"The brand marketing model has to be rethought with mobile in mind," he says. "Just under two years ago, tablets didn't exist and now Apple is expected to shift 40 million units this year.
"If you ask 100 iPad users how they use their tablet, you'll get 100 different answers so brands need to focus on producing advertising so good that it becomes a non-interruptive value-adding service.
"This Christmas will be an interesting time for high-street retailers who are using mobile as an enlarged segment of their digital advertising mix. The consumer has embraced the varied functionality of their mobile device. It's now up to brands to catch-up."
The next generation of technology waiting to be rolled out across mobile may increase the rate of the sector's acceleration still further.
Android's forthcoming versions of its Iris voice activated system is believed to have augmented reality functionality built into its plumbing.
This means that mobile rich media already being designed and built with HTML 5 will just get better and better and handsets will be developed with built-in functionality that will continue to change consumer buying habits and the way we interact with mobile advertising.
Manning Gottlieb OMD's Halliday says: "The real question for the future will be, who owns the mobile wallet? In Japan currently, around 10 million consumers a month use their smartphone to scan and buy using Near Field Communication (NFC) technology.
"Android handsets will see inbuilt NFC technology over the next two years. Whoever owns the mobile wallet will have the power to control behavioural data on consumer purchasing. That's going to be huge for brand marketers."
Mindshare's Johnston believes that Google stands the better chance of owning the mobile wallet. "It has the most money to invest and it would complete its ambition to create a 360-degree platform for marketers," he says. "Google's interest in Groupon and similar discount sites is evidence of its focus on the small to medium business market. If Google enabled consumers to search and find, download a discount voucher and then pay using Google wallet, all on your mobile device, it would complete the picture."
This future may still be a couple of years away but brands are at least, now seeing substantial returns on mobile investment thanks to a more competitive handset market and the rise of the tablet.
With the number of active apps likely to top one million by the end of the year and retailers bracing themselves for mobile-driven Christmas and New Year sales, who would be brave enough to bet against 2012, actually being the long-awaited Year of Mobile?