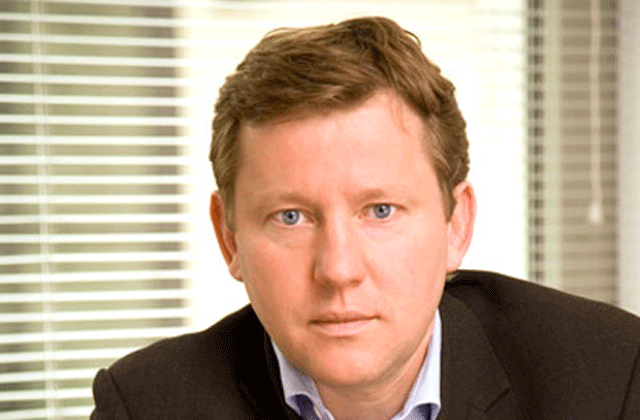 Global advertising spend will grow by around 4.1 per cent this year, according to a recent report by ZenithOptimedia. The agency expects it to return to US$471bn, the level it reached in 2008 before the recession hit. Although this marks a continued quarterly recovery, the rate of growth has dipped in response to economic pressures, natural disaster and political disruption.
ZenithOptimedia's head of forecasting Jonathan Barnard says: "High oil prices have depressed consumer and corporate expenditure, and worries about public debt on the European periphery have damaged confidence in the stability of the world economy, the Eurozone in particular. We now expect North America to grow 2.3 per cent this year and Western Europe to grow 3.3 per cent. These figures are down 0.3 and 0.2 percentage points respectively."
Carat meanwhile is slightly more optimistic but has also downgraded its forecast for 2011 from a 5.7 per cent growth predication, made in March to now just one of five per cent.
Most other agencies agree, that the recovery has slowed and cautious optimism is the phrase du jour, but at least we're heading in the right direction.
"Thank goodness we've left the horrors of 2009 behind us when media spend in the UK fell by as much as 12% and marketing services were down by eight per cent," says MEC chairman UK and northern Europe, Tom George. "A nine per cent bounce during 2010 surprised many of us in the industry, but 2011 will see a marginal decline and we're predicting cautious growth of between three per cent and 3.5% during 2012."
MEC, a WPP media network, promoted former UK chief executive George back in February this year as part of its plan to bounce back. His enhanced role is a result of a global restructure and a need to focus on all 42 of the company's EMEA markets to ensure year-on-year profit growth for WPP.
"It was a pragmatic decision to split our markets into three sets so that we can pay closer attention and share best practice," George tells me following a budget meeting in Oslo. "I'm now responsible for eight European markets plus South Africa. Culturally they're very different but the challenges are broadly similar and the majority are consistent with what we're seeing here in the UK regarding economic recovery and client demands."
George admits that MEC in the UK is a significantly different business in 2011 to how it once operated. These days, around half of all revenue generated is driven by its diversified and restructured offer.
"We set up a social media practice last year, which went from zero to generating £2m in revenue in just 12 months," he says. "We're now looking to launch a mobile practice as clients are demanding better integration across both paid, owned and earned media channels. I get a sense that pitch activity is picking up. For those agencies that have adapted and diversified, there is real opportunity returning."
Mindshare, another of the WPP global media network, is seeing double digit growth in Asia but still finding more difficult trading conditions in the UK and Europe.
Its restructure began in 2008. As a result, 14 divisions have been consolidated into four key areas focused on 'Client Leadership', 'Exchange' (buying and purchasing trends), 'Business Planning' (ROI, analytics and data management) and 'Invention' (content development, digital and social media).
Following an office move to London's Covent Garden in February, Mindshare planners have adopted an activity based way of working. Staff members each have a locker but no desk. Instead, people from each of the four divisions are brought together to work on a specific client brief in communal areas or 'client villages'.
Mindshare regional leader and chief executive UK Jed Glanvill says: "The consolidation of divisions has enabled us to focus on a more defined strategy. Our activity based working promotes integration across the company and breaks down the culture of silos.
"In today's media landscape planners need to be both specialists and generalists so by bringing specialists from each division together on every brief, they are talking to each other and sharing knowledge."
Of course, the proof of success for this new office culture is in the campaign delivery.
Recent campaigns for both retail brand Mango and Nike lived across on and offline channels and engaged with their target audiences via innovative and interactive paid, owned and earned touch-points.
Nike used a mix of phone box wraps and Facebook to turn running into a game and London into a game board to encourage a younger audience to take up the activity. Whilst Mango used a media partnership with Stylist, reader events, press advertorials, a Facebook application and a competition to encourage working women to view Mango as a credible office fashion brand.
Glanvill continues: "A brand marketer's role is no longer straight forward. As media agencies we don't have all the answers but we are the ones developing relationships with key influencers such as bloggers and technology providers who are setting the agenda in this rich, multilayered media landscape. By being able to bring the right people together, we can ensure a campaign's effectiveness and keep pushing the boundaries of what is ultimately achievable."
Tracy De Groose, UK managing director of Carat agrees that the media agenda is now set by digital. "It remains the driving force behind growth, followed by out of home and television," she says.
At the beginning of the year, Carat abolished its digital silos and restructured the company to reflect how the world has changed. Divisions focused on display, mobile, social and search were integrated. Instead of specialist digital or communication planners, the agency now simply employs planners.
"Planning is holistic whereas implementation is now the realm of the specialists," De Groose says. "We're having a record year for client income but our billings are down. Income is no longer directly linked to billings. Some 40 per cent of our income currently comes from non-billings. We're delivering a broader service and advising clients on generating word of mouth, branded content and measuring data through analytics. We act as consultant and we've undergone the digitalisation of Carat. We now face the future with a more holistic view."
That more holistic outlook was evident when Carat won last year's Media Campaign of the Year for British Gas and British Swimming at the Campaign Media Awards.
The agency persuaded British Gas to take £15m out of its brand advertising budget and invest in something new and untested - the largest, longest and most extensive association with swimming ever in the UK. The aim was to reach two million household decision makers who were negative about British Gas and change their perception by owning the sport and helping pools threatened with closure.
"Carat took this brief head on, creating a unique and innovative response grounded in a clear insight about what affected customer perceptions," says British Gas brand experience manager Pamela Brown.
Walker Media, (which operates as an independent agency although its majority shareholder is M&C Saatchi), launched a division called Source: WM in January to act as the consultant on insight and effectiveness.
So far, the division has built a panel for Weetabix that provides weekly household cereal consumption data and a SMART tool for Barclaycard that provides effectiveness analysis at short intervals.
Walker Media chief executive Simon Davis says: "Previously it was incorporated on a project by project basis, but now insight and effectiveness needs to be delivered in real time.
"Retail clients make up more than half of our total billings. The sector is obsessed with data that informs decision making quickly as well as analysing the longer term trends."
With agencies forging ahead with their restructured, holistic offerings, plus substantial investment in the growth of digital and data, cautious optimism over the return of advertising spend could start to look a little underplayed. After all, media agencies appear to have their houses in order and they've been busy placing their bets on which way the media landscape will evolve.
"That's part of the problem," warns Arena Media chief executive Steve Booth. "Agencies are making all these investments in systems and processes without any real consideration into the sustainability of the business moving forward. It's a gamble after seeing the consumer adopt new technologies and adapt their media tastes at a faster rate. Larger agencies are inherently conservative and have been too slow to change."
Trading as an independent until January 2008, when it was acquired by Havas Media, Booth believes only those with the ability to be fast and flexible will ultimately succeed in an economic climate that looks certain to stutter into the year of the London Olympics.
He concludes: "Agencies have seen how the world has changed around them and finally have had to bite the bullet on investment. It's been a land grab on social media, data, analytics and digital and everyone now has ten new things they can offer. However, clients still only have a finite pot of money to spend. There's been no real economic bounce on media expenditure. It's time we all drew breath and took a real look at what we've got."