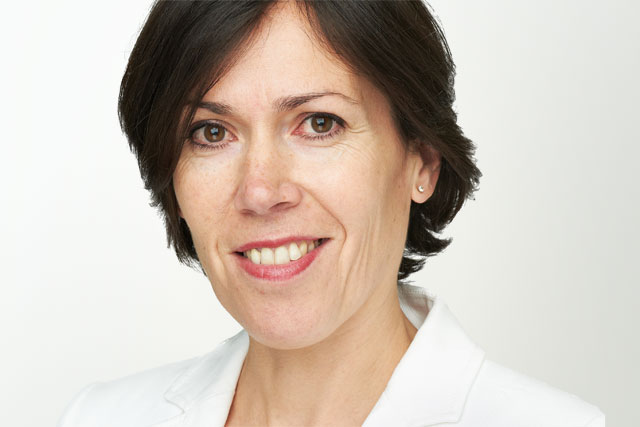 In a questionnaire for the Manchester Evening News, record company founder, television presenter, raconteur and general all round smart arse Anthony H Wilson (or Tony to his friends) was asked what he would like his epitaph would be, without skipping a beat he said simply "made a difference".
As Wilson encouraged and shepherded a new set of bands that would eventually form the Madchester era bringing a new set of sounds to the fore, at the beginning of a new era, here we stand at what could be deemed as our "new era" in media.
The skills that are transforming the media sector are skills that are technical and data driven, entrepreneurial and in new spaces such as mobile and tablets.
In short a new generation that wants to think that when it's finished would like to think it "made a difference" to media.
The new scene in recruitment for media agencies and owners is less about poaching "talent" from rival agencies, but creating that talent in-house or from tech and data savvy start ups, to reflect the shift in remuneration from traditional media planning and buying to new, and more profitable and client impressing disciplines.
New blood
New blood is needed and that may even come from no traditional avenues, for instance the initiative announced today by MediaCom to break away from the normal graduate training program selecting candidates without degrees to work at the agency while studying for an NVQ in marketing and communications – effectively growing and moulding talent from scratch.
The media sector is changing and recruiting staff is changing with it, and it's something that Tracy De Groose, managing director of Carat has recognised and Carat has not been slack in creating its own training programs to pinpoint staff in the key areas that are developing within media.
In fact Carat's parent company Aegis has only recently launched a global high-potential talent initiative, but Carat itself is launching its own bespoke high-potential learning and development program called Route 500 in the coming weeks and encourages phrases like "liquid talent" as not to pigeonhole its staff during their careers at the agency.
"We are looking for new skill sets," says De Groose, "and that's a reflection that half our business isn't about planning and buying media, and I think we forget that when it comes to recruitment and we keep chasing the same people and not thinking that half the people we are trying to recruit now are not going to be in the traditional planning and buying space."
Fresh talent needs to be a priority, while reinvigorating your team, says De Groose, and it needs to be with the merry-go-round of inter-media switches, which see the same faces appear on the pages of Media Week only in different roles.
It led to a total staff turnover in 2011, excluding redundancies, in more than a quarter of staff in the agencies surveyed (26.1%) according to the latest IPA Census.
"How we find them I think is a bit harder, because this is not just another chunk of skill sets that all sit together and you can just target, I think they are spread out," says De Groose.
"It's almost like we have been fishing in one pond around media planning and buying, and rather than saying we have to fish in two ponds I think we have to fish in about five or six from people who get technology to people who get creativity and innovation people who understand numbers and analytics and more people who understand the language of business and new types of business and more entrepreneurial skills.
"This doesn't all neatly fit in one place anymore, and I think that's going to be a challenge for us as agencies in how we find that sort of diverse talent, because it's not going to be as easy, or a one-stop-shop to get them."
Top talent can still pick and choose
James Wildman, managing director and vice-president of sales for Yahoo UK and Ireland says that recruiting key staff is maybe not as much of a challenge as it the digital industry as in others, given the economic climate, but it also means that the top talent can still pick and choose.
He states that it is critical that media owners and agencies ensure that their brand is communicated in the right way and that they, "consider the wants and goals of prospective employees" and to ensure that there is connection between this and what can be provided by the business.
"Tech areas such as online and mobile tend to be where you see a lot of start-ups forming and therefore a lot of strong prospective candidates may take this route.
Having said that, great brands attract great people and it is important to make sure prospective employees are the right match for the organisation, with the enthusiasm and common goals success requires," says Wildman.
"Great technology and data can only do so much for the modern media owner, you need the right people to analyse and implement it.
"The tech sector is constantly evolving, fast-paced and still offers more and more opportunities, meaning that many employees are looking to get into and move up in the industry."
Curiosity rules
Chris Maples, UK Managing Director and European sales director at Spotify, says that in recent years the media industry has shifted more to the front of candidate's minds, but along with a key skill set such as digital, mobile or data one of the most important aspects of a candidates psyche is a sense of curiosity and entrepreneurship that will encourage a company to grow into different areas.
"It's not as if the business has gone from being, if you like, analogue to digital, overnight.
"The business has continued to evolve and iterate, so the kind of shape and skill set of people that we've been recruiting for some time is definitely different to the kind of people we were recruiting when I first entered the industry 20 years ago.
"The kinds of people that are in universities and further education who are now drawn to the world of media and advertising are also a different set to those who were.
"The digital world has opened up a space for those who are, for want of a better word, technologists."
Maples adds that the need in the business is developing significantly at the same time that the business is becoming more interesting to people who have those skills.
"Clearly as our business continues to evolve we have to think more carefully about the pools from which we recruit, the way in which we recruit and the profile of people we recruit, not just in the case of physical skill set, but the thing I am very passionate about is curiosity, recruiting people that are curious and have a desire to change and evolve the existing business into new businesses."
He says that it helps that more media companies are now in the mainstream news and that helps potential candidates understand more about the minutia of what the industry involves, as he states, like many he was unaware that there was a specific media industry even a few years before he was recruited into it.
"As a business that runs advertising, no one ever advertised the fact that there was a business that runs advertising," says Maples, although he admits that situation has changed dramatically."
New areas from start-ups and client request
Steve Hatch, chief executive at MEC, says new areas that become vital to media are constantly being created and media companies often find that new sections of media that fast become essential are either driven by the same start-ups Wildman talks about or even by client request.
"The natural business cycle has been that new areas are created generally out of start ups or new technologies and then over time that develops into a specialism or an expertise or a marketplace," he says.
"It can also be client driven, in that clients want to join these things up, so then it becomes who can be the best at joining things up and who can generate the most value for the client in how it's joined up.
"Getting good people is always a big challenge and always a big opportunity, and if you want the best people they are going to be, by definition, the most demanded."
Stephen Haines, UK commercial director at Facebook, warns that those entering the industry will have to be in a state of permanent evolution and not simply feel that the one set of skills will serve them for any length of time, put simply adaptability and a huger to learn is what the new players in media can't afford not to show,
"In the past it was possible to learn a set of skills that would carry you through your entire career, developing them gradually as you climbed the ladder," says Haines.
"Nowadays the tools of our trade change at an incredible rate and there are few job-specific skills that will last a lifetime in the workplace. We need a new approach."
He continues, "It is often said that the best education doesn't just impart specific knowledge, it teaches you how to learn.
"Similarly, the media worker of the future will need the ability to spot underlying trends affecting the industry, and know how to respond to new challenges by modifying their skill set.
"You need to have huge cross-functional knowledge, to understand the cause and effect of your actions within the business."
Keeping talent engaged and motivated
The key is how we find the media employees of the future and what they will ultimately bring to an industry that is going through, arguably, the largest metamorphosis it has seen in modern times.
The issue of how we battle against the banks and the legal firms to attract the best talent has largely dissipated, the real issue now is how we keep our internal talent focused and motivated.
De Groose says, "We've all relied on salary to retain the talent historically and actually if you talk to employees, money is important, but certainly with the generations coming through now they demand development, they want to learn.
"If you like, they are magpies and they want to learn lots of different things and if you can provide ways of them getting that you will keep staff engaged, keep them interested, keep them motivated and all of that helps."
Haines adds that even a reliance on digital talent has become something of a red herring and it is, in fact, more than that.
He says that even though it may be tempting, "to believe that we can simply rely on young, so-called 'digital natives' to keep our businesses topped-up with fresh talent", we must, "do so with care."
"Multi-skilling and familiarity with technology are fine, but they are merely a means of expressing creativity and of communicating ideas that is appropriate to our times. If we come to fetishise them for their own sake we will be missing an incredible opportunity," he says.
Whether we like it, or not (and we seem to be, at least aware, that the business is encountering a tectonic shift), the industry will adapt and we will be looking for new skill sets, and your future employees are out there, but need to be nurtured and kept interested and trained in their chosen sectors, and that is the only way to stop the churn and the musical chairs that happens across media with the same people bouncing from one media company to another.
The future of your company and the key drivers that will take your business to the next level is definitely out there, but will need no be found and nurtured and not just simply bought in, but for those who can face that change, as one of the aforementioned Mr Wilson's most infamous Manc scally signings once declared, "Hallelujah!"